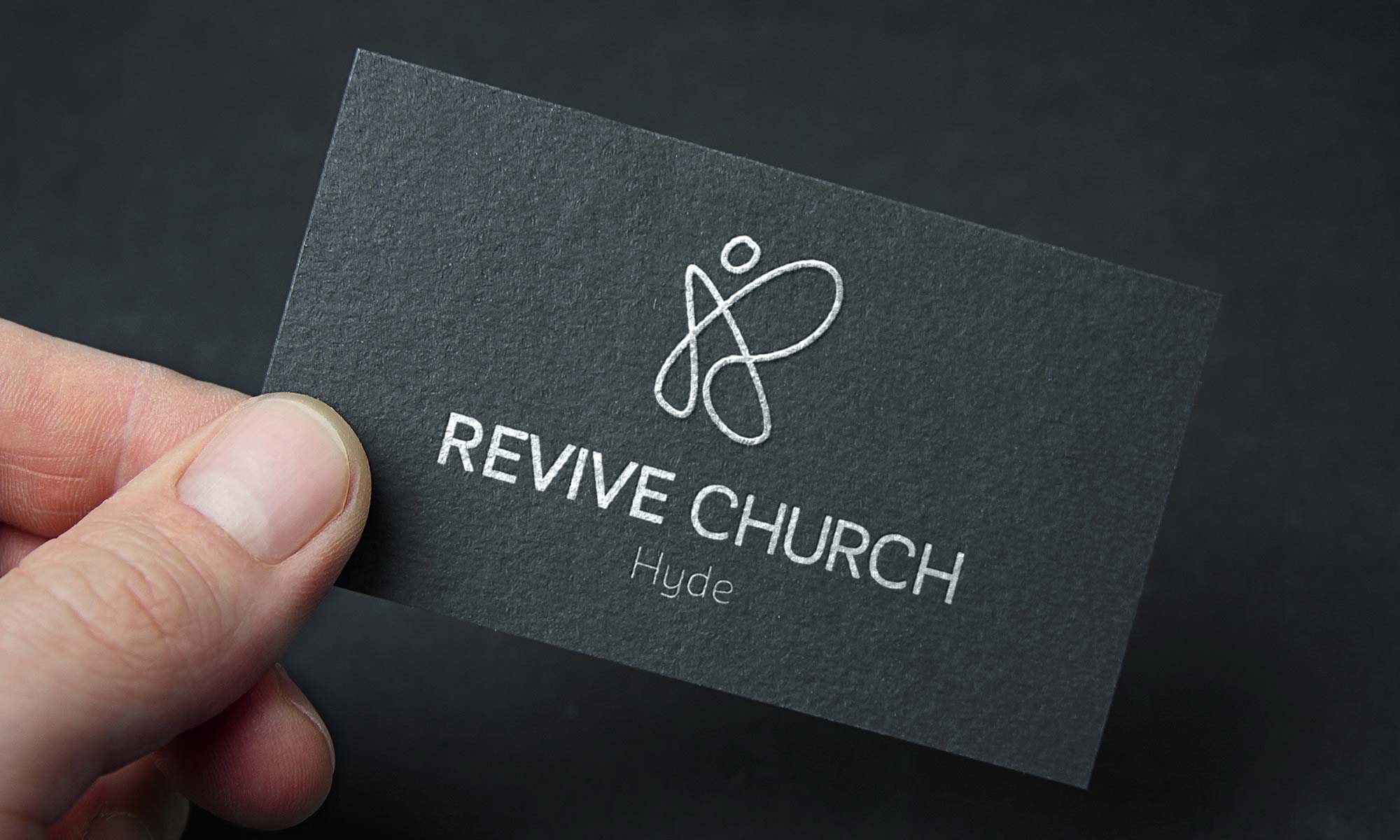 Highly Worshipful
Revive Church – Manchester, England
Multi-site church
Revive Church, a group of churches affiliated with the Assemblies of God, in Greater Manchester, commissioned us to create a cohesive brand identity that would tie together their individual locations at New Mills, Stalybridge and Hyde. After observing a typical Sunday morning service to get a feel for their culture and dynamics, a Discovery Consultation was carried out with the leadership teams for all locations before proceeding with the design of their new brand identity.
Services
Brand Strategy
Renaming
Brand Identity & Logo Design
Business Stationery
Design for Multiple Touchpoints
Naming
Previously named Revival Church, the name Revive Church was the result of leading discussions with the committee. It was important that the name retained the same message as before and that locals would still recognise that it was the same group of people after the rebranding. Not only does the name Revive Church retain the same character but it brings freshness to what was quite a traditional, 'churchy' word, something already captured in their sub-ministries Revive-a-life and Revive Café.
Logo Design
After gathering and analysing other church and organisation logos in the Manchester area, mind-mapping and diagrams were used to help explore design opportunities linked with the church values and culture. The sketchbook then comes out and hundreds of design possibilities explored. You can see below, one page spread exploring the letter 'R' in Revive. The final logo combines the concept of a letter 'R' and a person with their hands raised in worship, a core value of the church.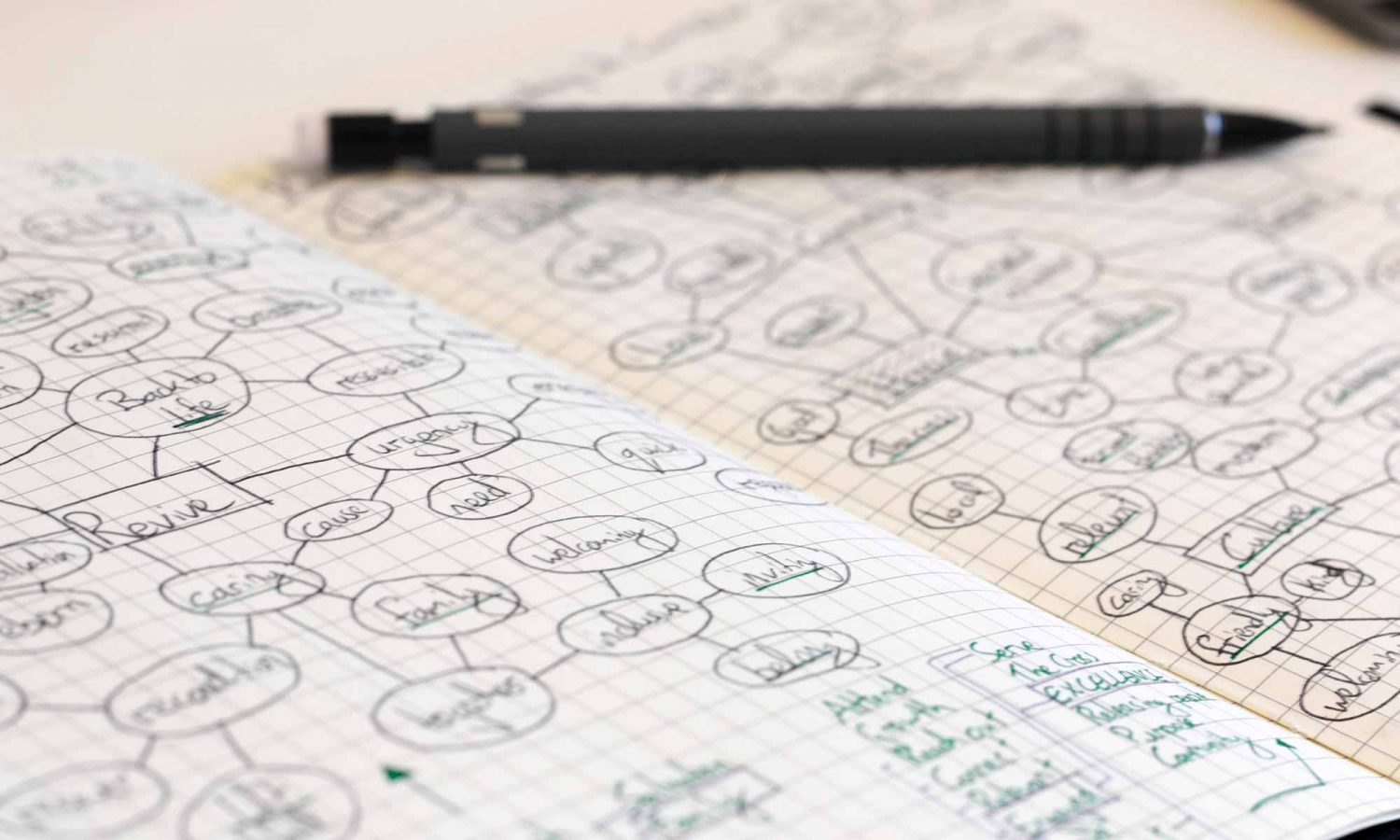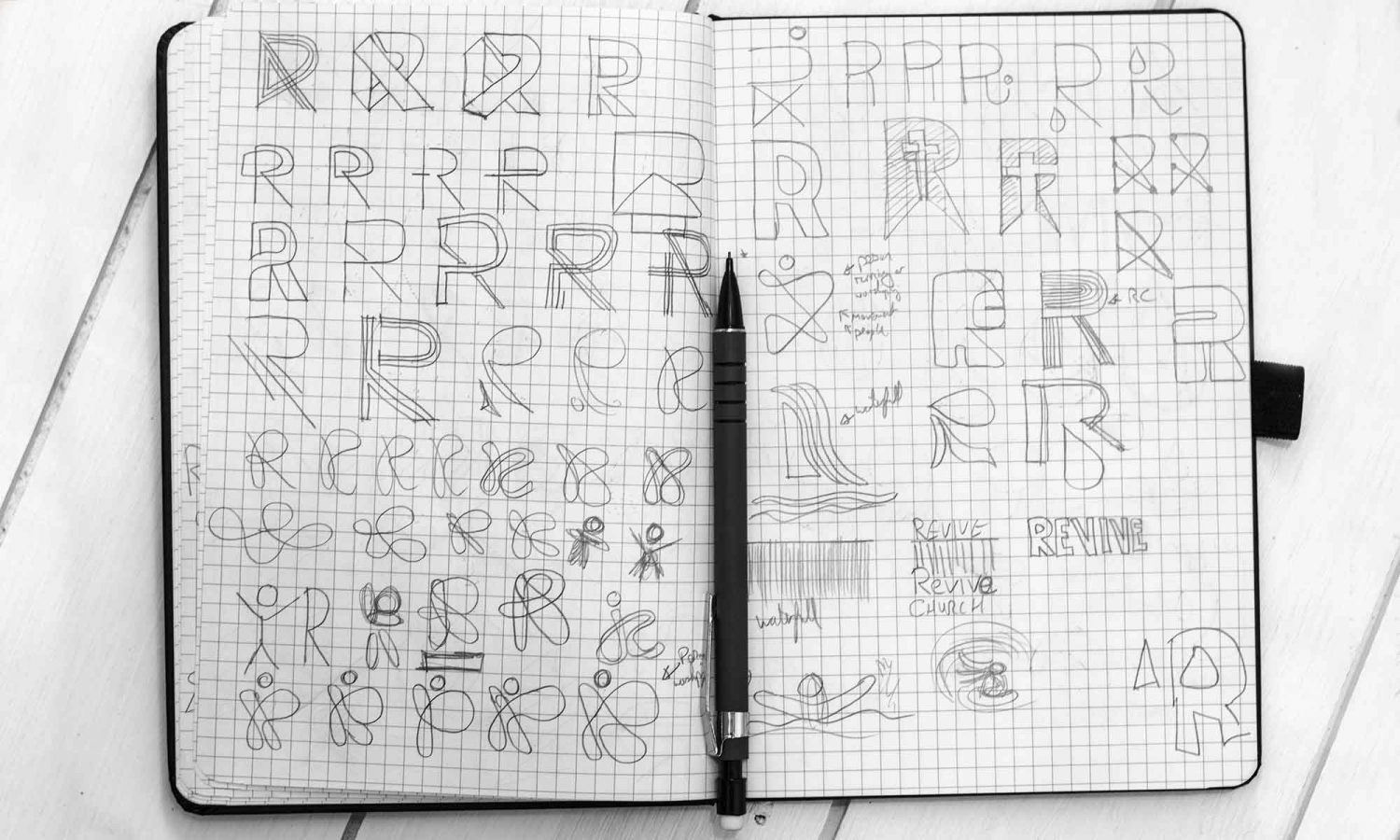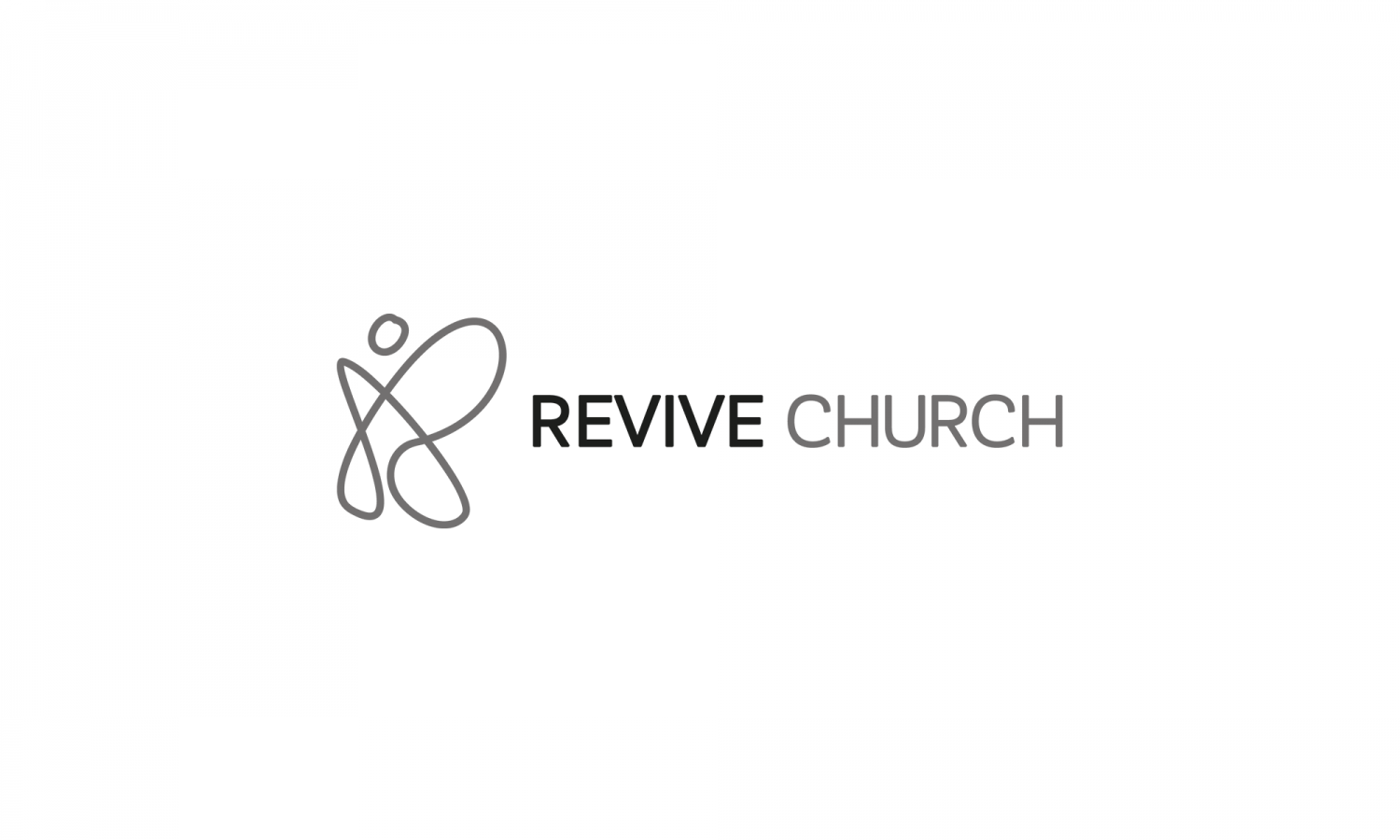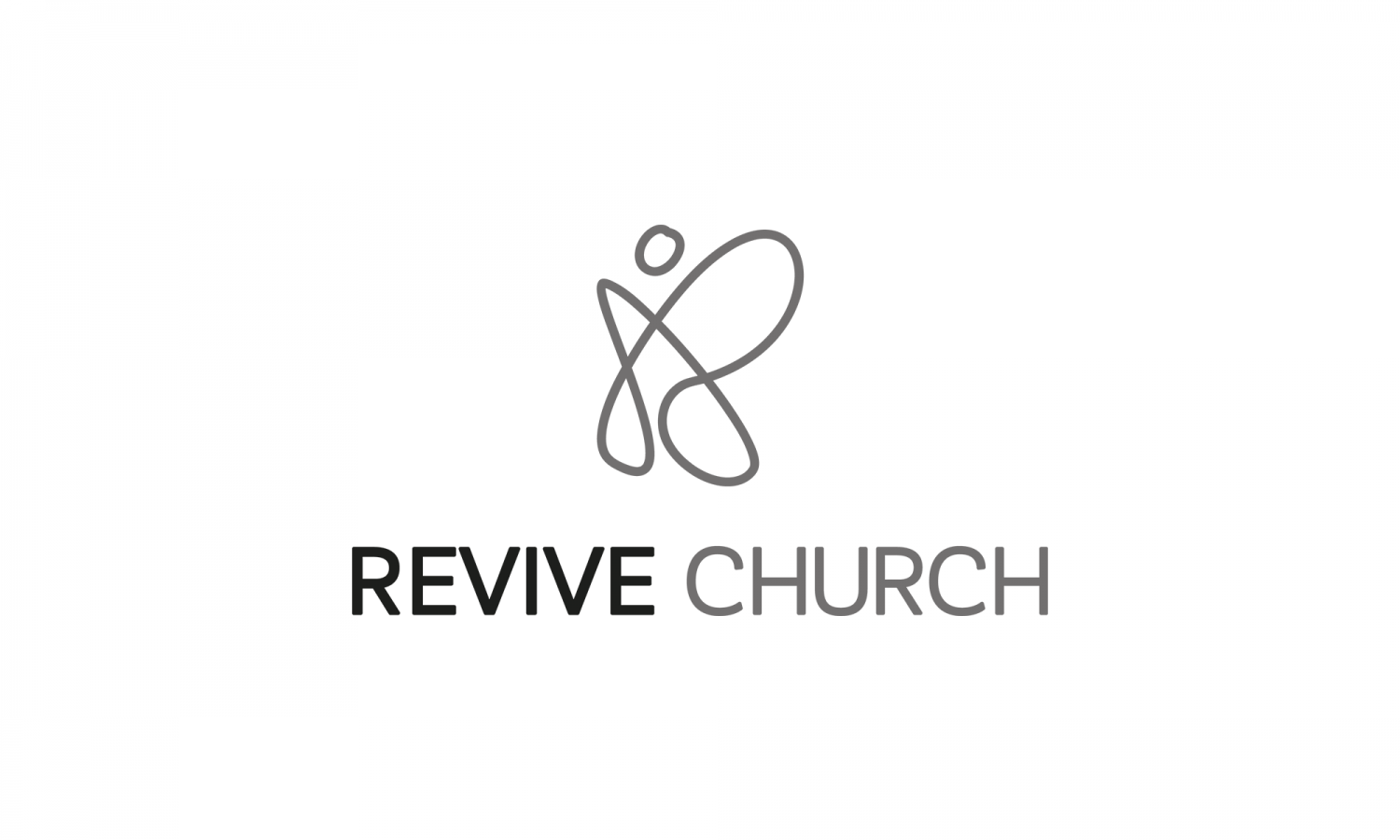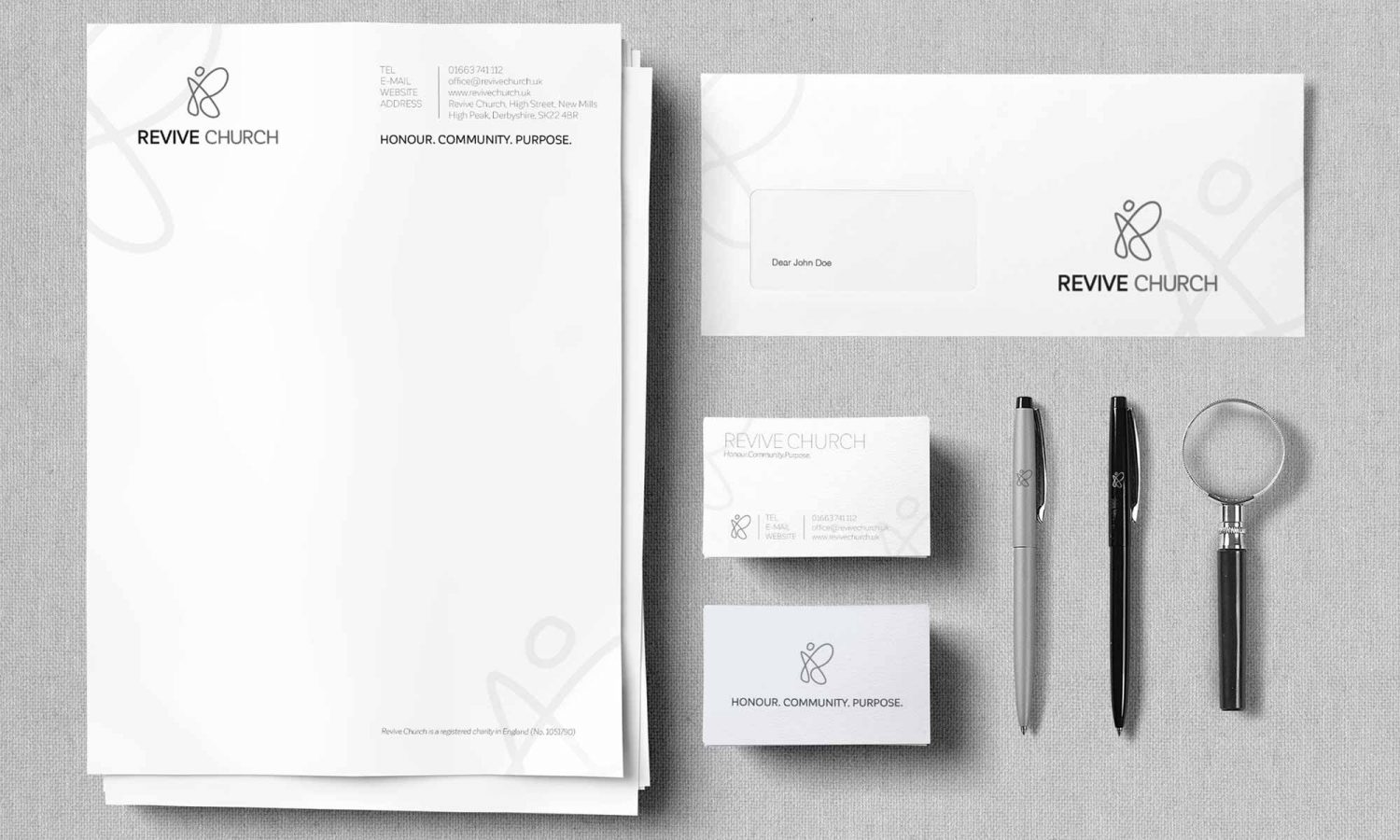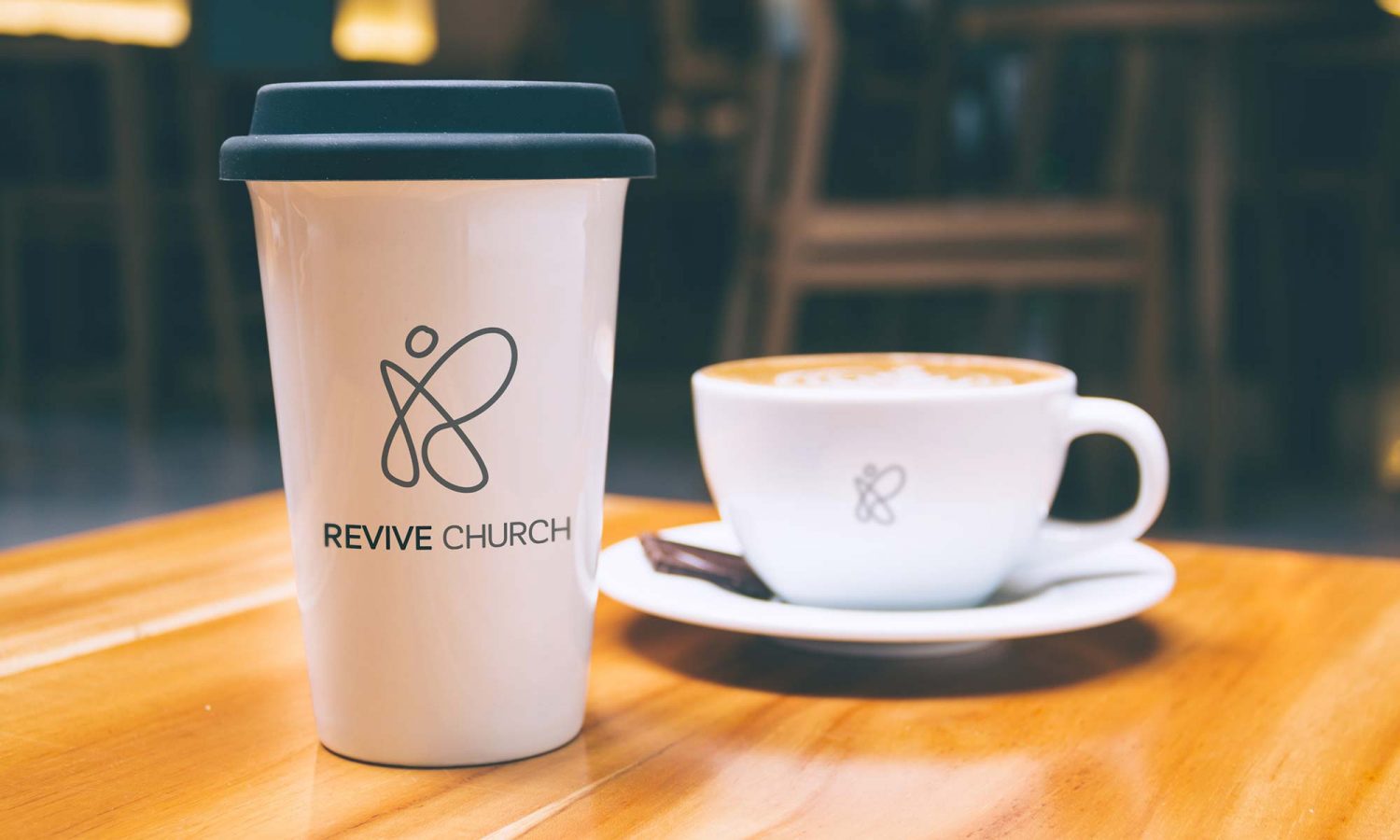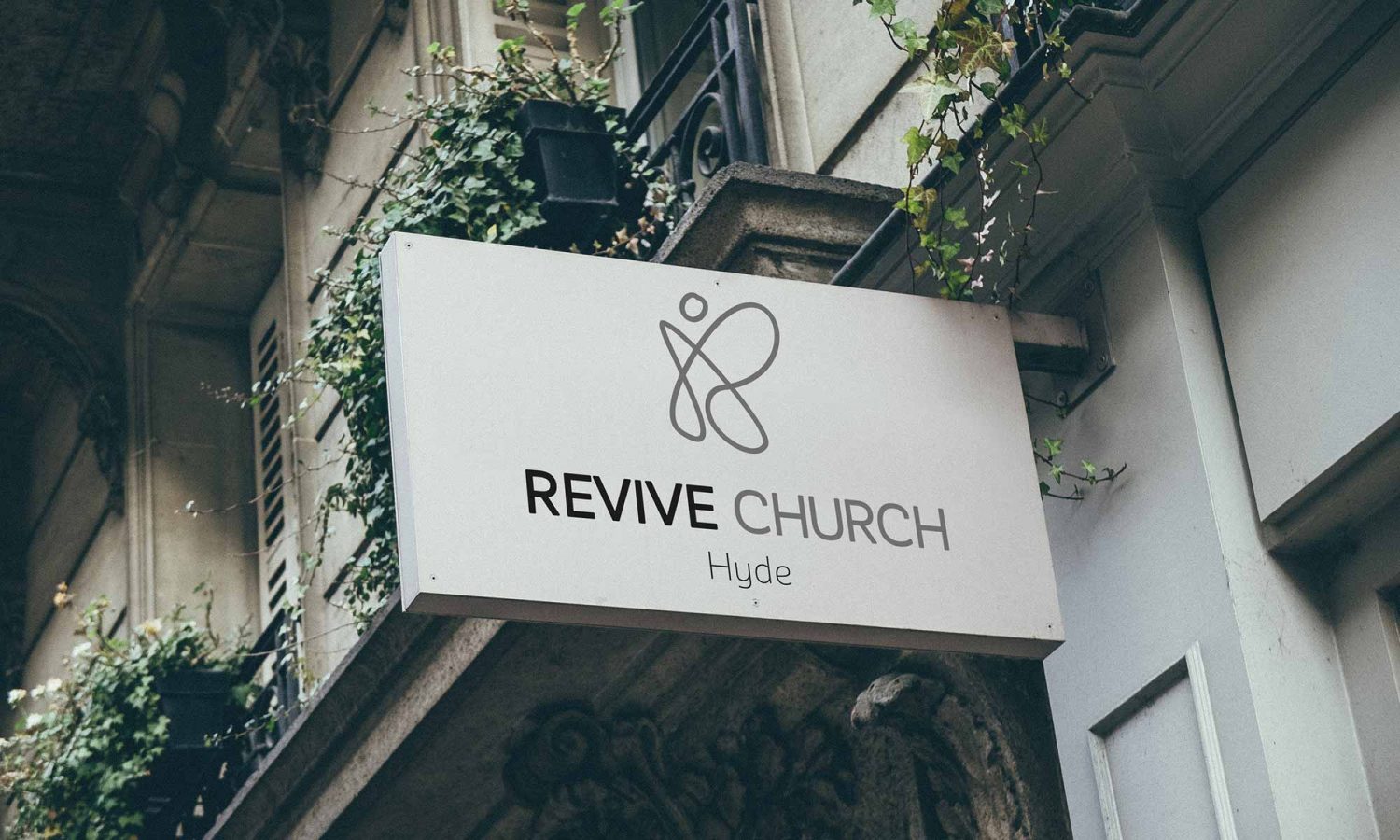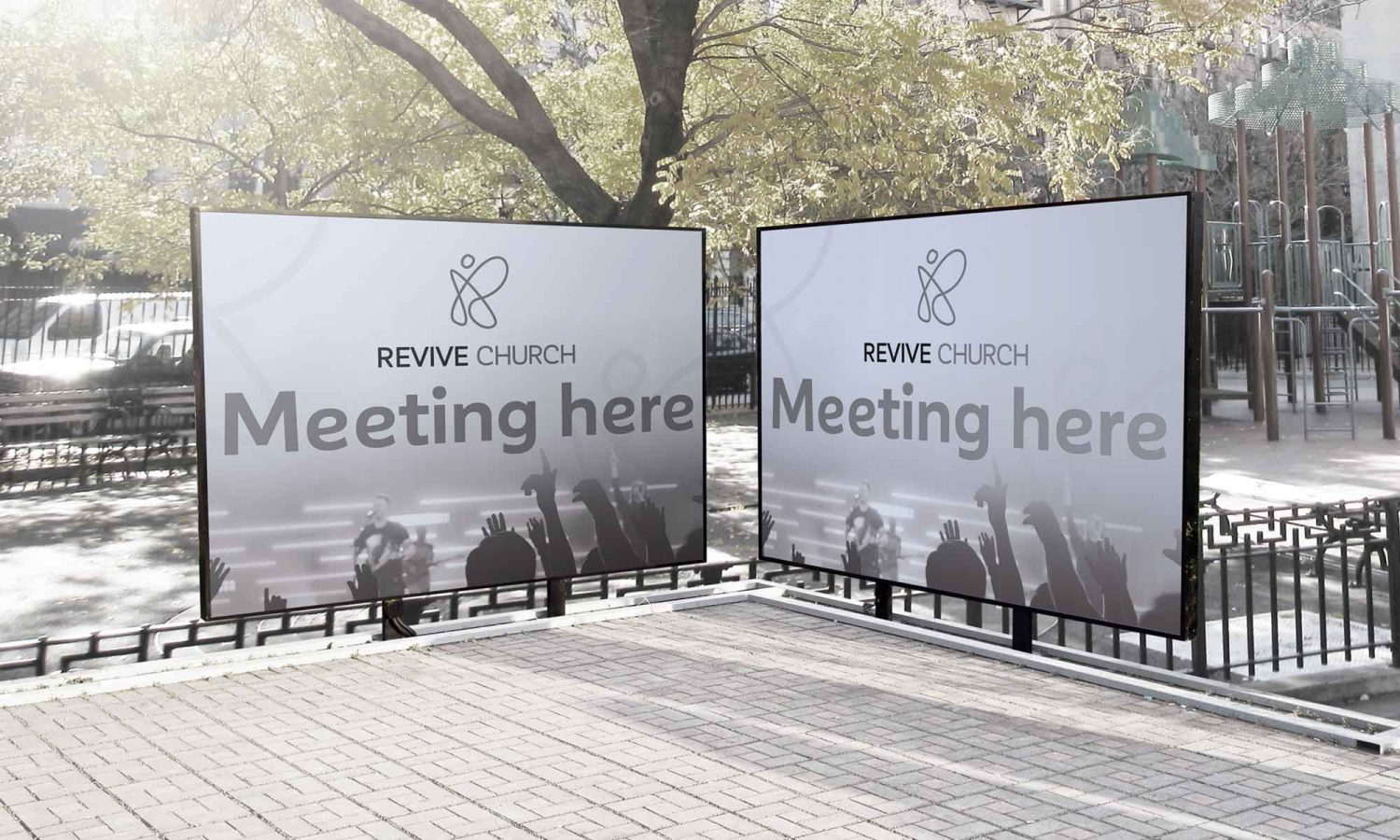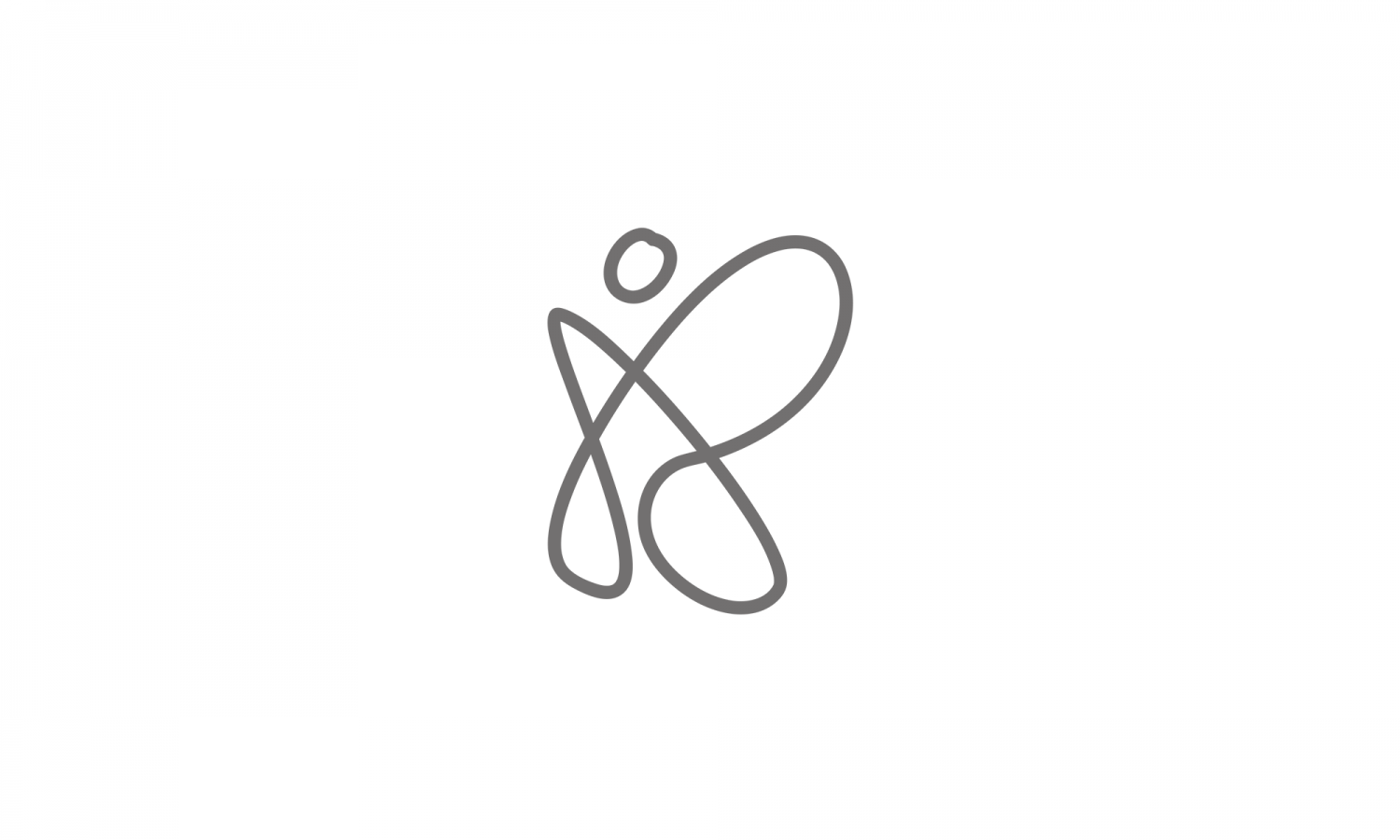 Janice Bird
Revive Church, Senior Pastor
"Thanks so much for the work you have done thus far, you really have brought Revive into the 21st century. I love walking past the church and seeing the new sign looking so fresh and contemporary, it's really great and will help take us into our future."