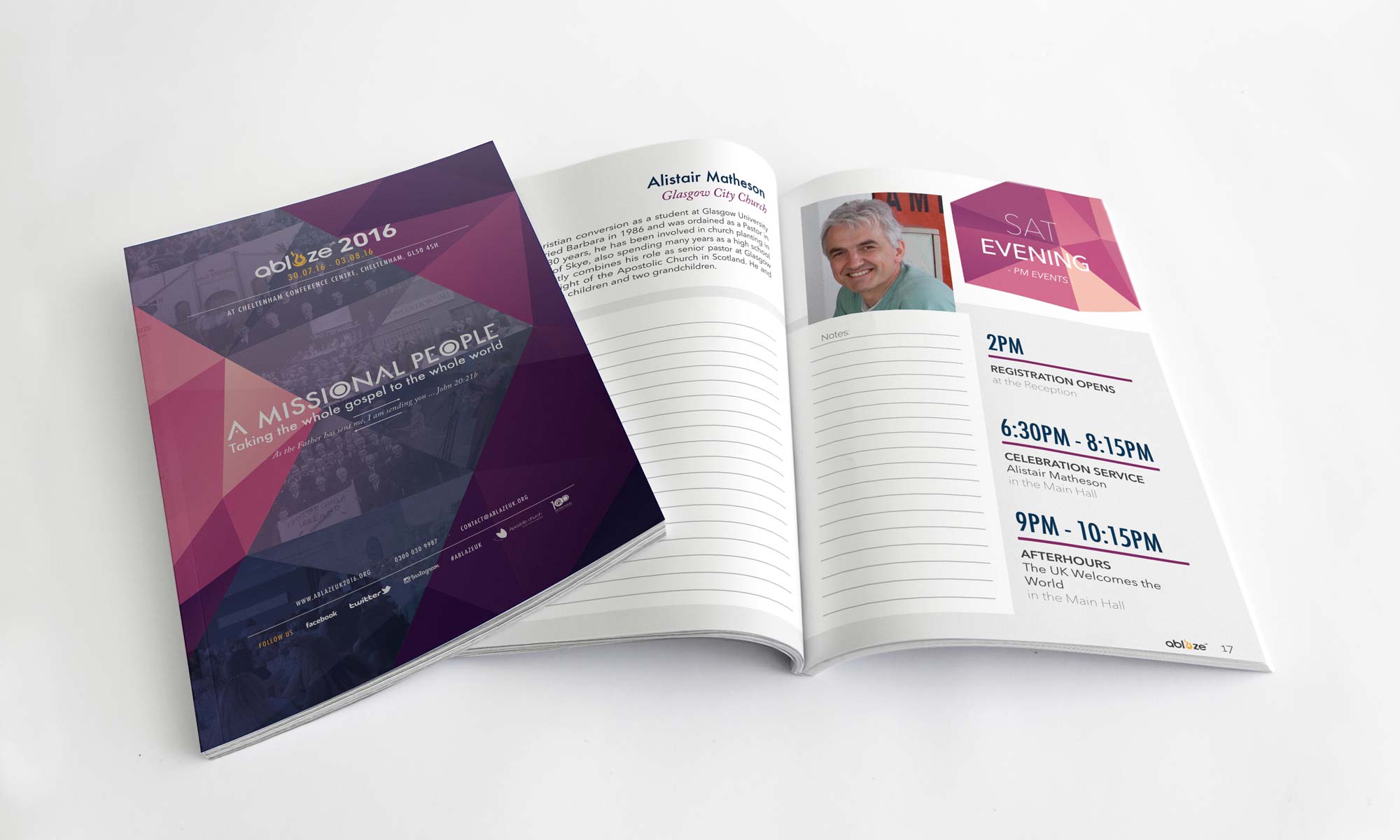 Highly Celebratory
AblazeUK – The Apostolic Church – UK
Celebrating 100 Years
First formed in 1916 as a result of the 1904 Welsh revival, The Apostolic Church is a denomination, or world-wide network, of churches with a strong commitment to mission. They have established Apostolic movements in over 90 countries, many of whom are self-governing. Within the UK, the Apostolic Church is represented by 110 churches. Each year, a national conference is held in Cheltenham, Gloucester which attracts visitors from all around the UK and across the world.
Following the success of AblazeUK 2015, we were asked again to design the branding and brochures for their centenary conference: A MISSIONAL PEOPLE which would mark 100 years of The Apostolic Church UK. The theme would reflect on the history and look forward to the future.
Industry
Non-Profits
Events
Services
Conference Brand Identity
Programme/Brochure Design & Print
Marketing Collateral Design & Print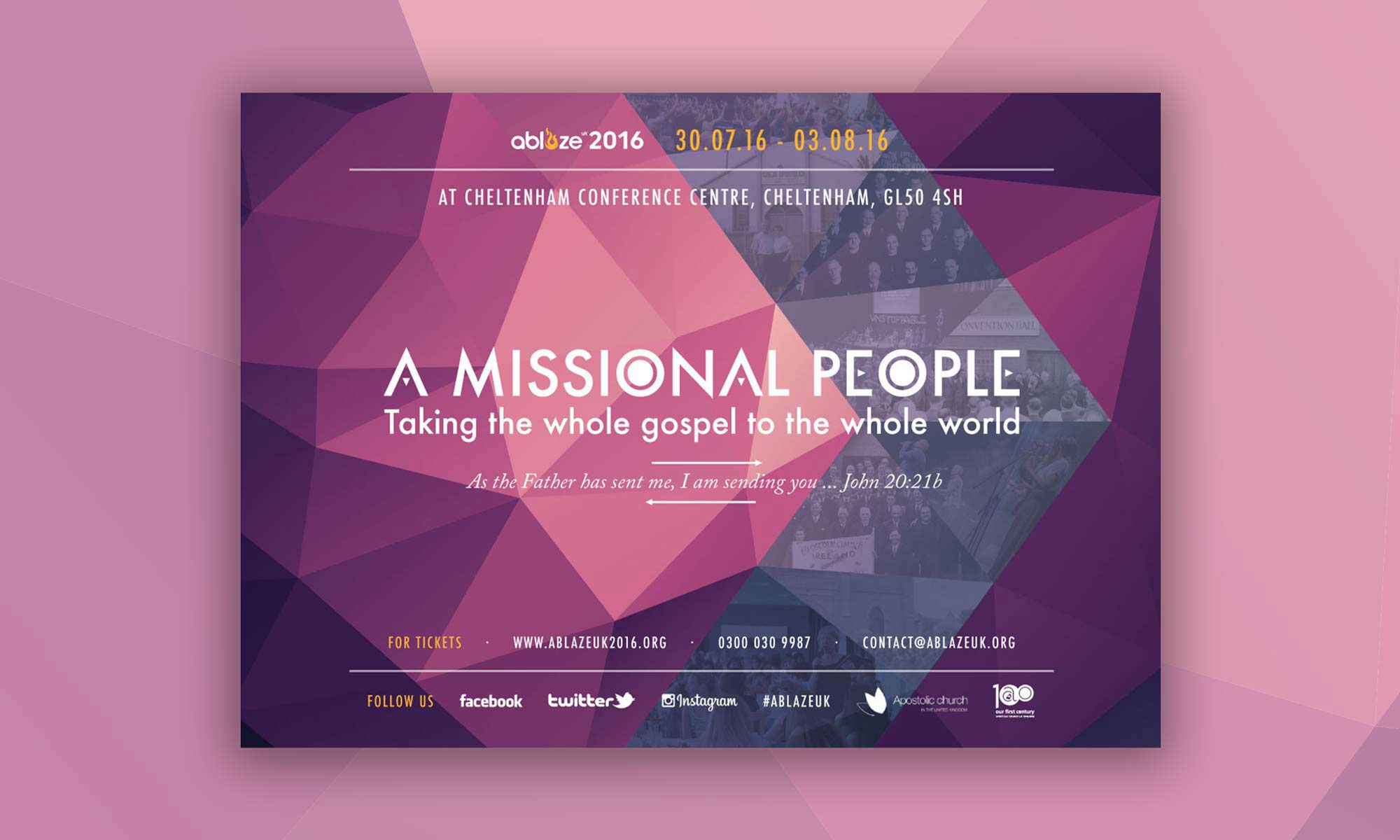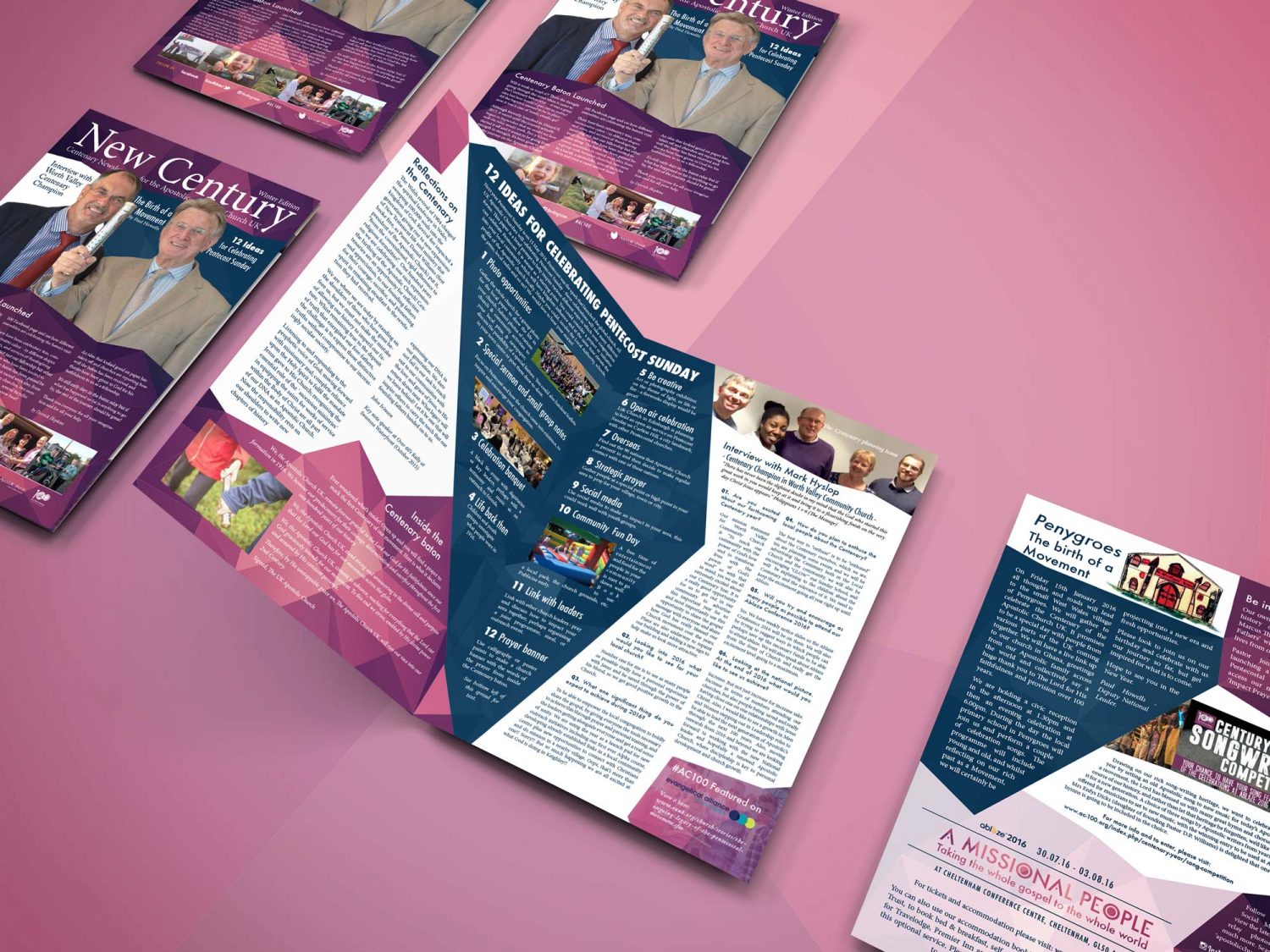 Need conference branding?