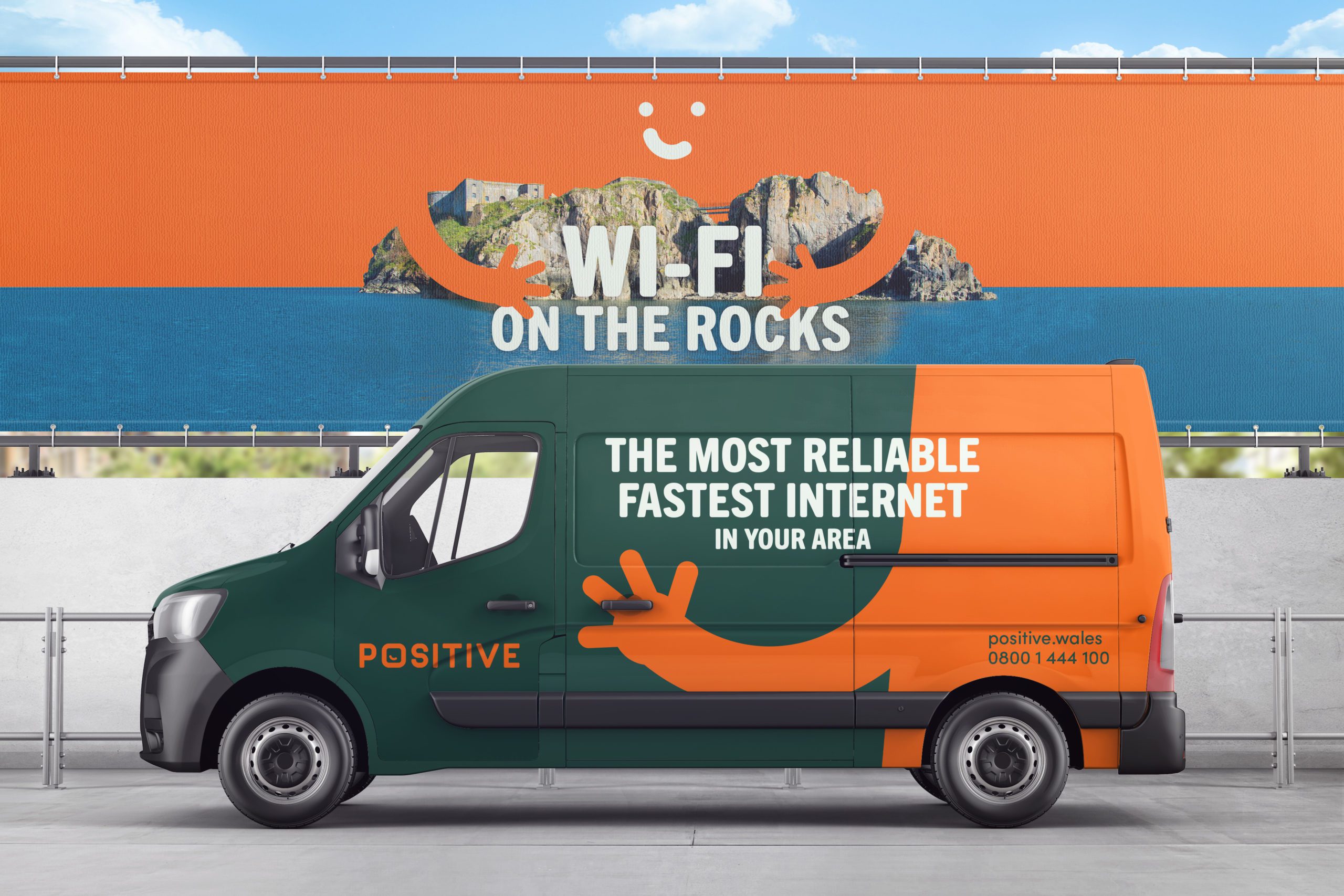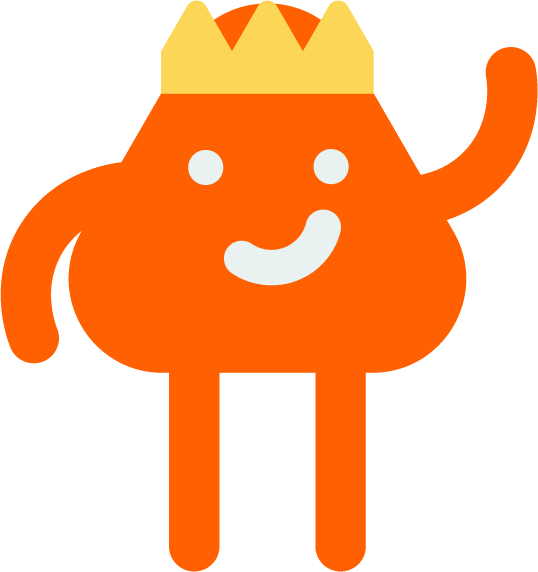 Positive
Allways connected – Llanelli, WALES
IT and telecoms Specialising in rural internet
.
Founded in 1999, Positive (formerly Positive IT) is an IT and telecoms business specialising in wireless rural internet. The South-Wales-based company takes pride in its mission to connect every home and business in South West Wales to reliable internet with minimum speeds of 50Mbps by 2030.
Until very recently this has been a virtually impossible task to achieve, as even the fastest of fibre connections is limited by the geographical and remote obtrusions presented by the rural Welsh countryside's landscape. Positive, through their technological innovation and local nuance, focusing specifically on remote and rural Welsh communities, has been able to tackle this prescient problem head on using wireless technology to give even the most remote Welsh businesses access to fast and reliable internet.
Previously, Positive's focus has been centred exclusively on businesses. However, we were delighted when we were contacted by Positive with the goal of expanding their business to a completely new sector. They looked to us for help in extending their reach into the consumer market to help bring much-needed connection to the technologically inhibited communities of rural South Wales. We were aware that the challenge was a sizeable one as we were entering into an entirely new market, which required a comprehensive rebranding strategy and a very significant marketing campaign. Nevertheless, Positive's commitment and our expertise meant that we felt confident that we could help them as well as the people of South Wales connect to something new and exciting.

Highly Creative Partnership
.
Positive saved time & money by joining our agency partnership programme
As part of the Highly Creative Partnership, Positive benefited from a:
Dedicated team of branding & marketing specialists
Bespoke brand transformation blueprint
Ongoing brand consultation & design support
Flexible, affordable & scalable plan
Collaboration with their existing team
90-day guarantee
Let Highly take care of all your creative needs. We'll build, grow & scale your business for you.
Highly utilised the Branding Masterplan framework (created by Highly) to developed a comprehensive brand strategy for Positive as they looked to reposition their company within a new market and attract a new audience.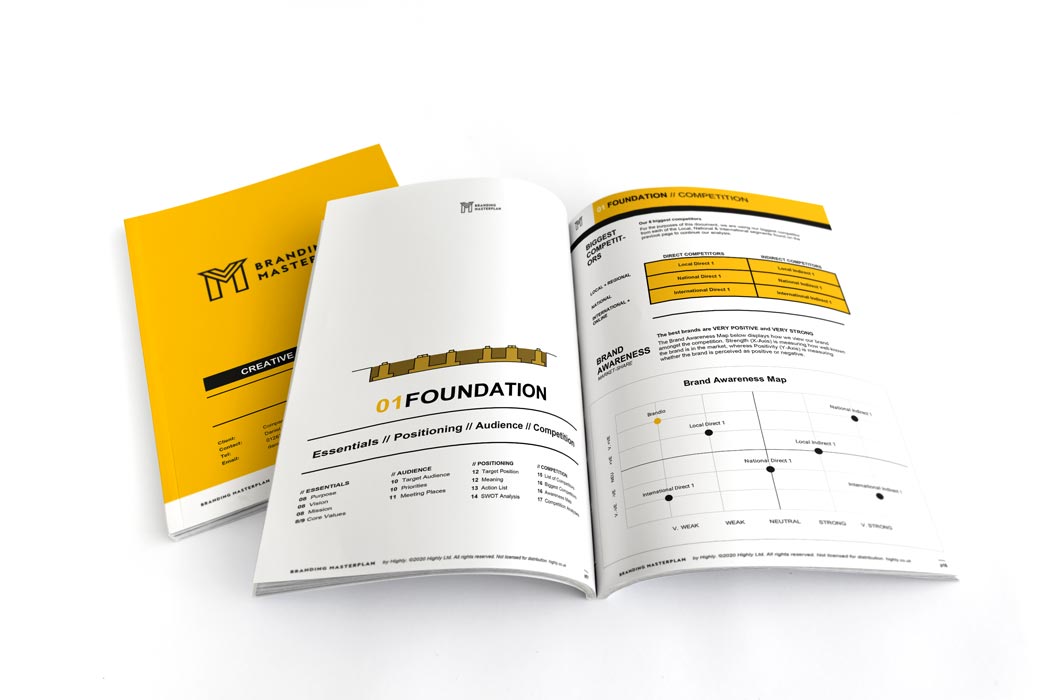 THE DELIVERABLES

30+ page Creative Brief & Brand Manifesto

Brand Vision & Mission for clarity & direction

Core Values & Brand Purpose to establish culture

Brand Personality & Brand Persona

5-year Goals Blueprint

Identify what to be known for

Brand & Market Positioning

Competitors & Target Audiences Analysis

Gaps of Opportunity

Branding Differentiation

Brand Proposition

Product Offering Value Proposition
Learn more about Branding Masterplan
Hit growth ceiling

Confusing identity

Not reaching new audience

Poor Positioning

No in-house marketing team

Generic

website &

collateral
Uncover gaps of opportunity

New name & identity design

Refine messaging & voice

Disruptive Positioning

Build in-house creative team

Fresh website & distinctive marketing 
Slide bar to reveal full picture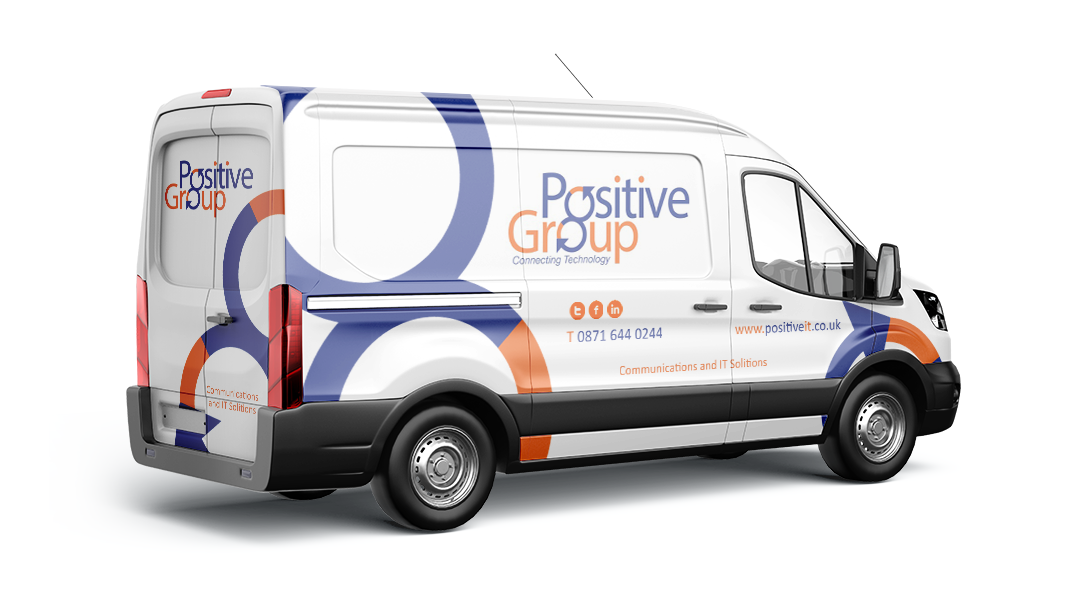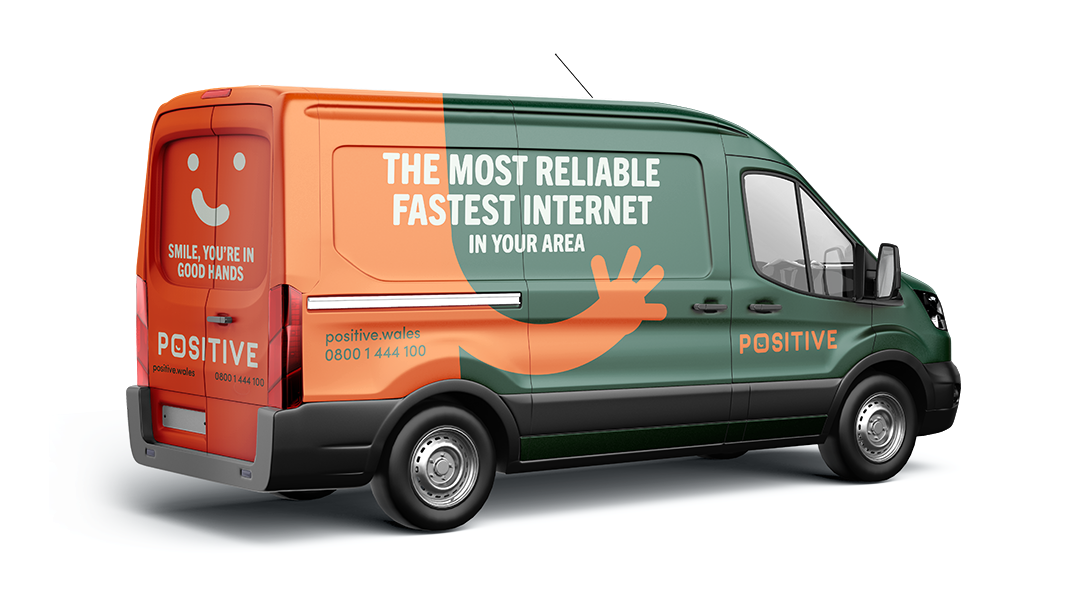 In collaboration with Positive's in-house creative team, Highly revamped the IT company's corporate visual brand identity to stand out from their competition and appeal to their new B2C audience.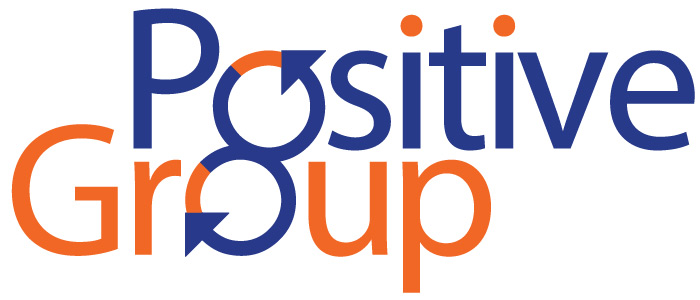 OLD NAME
Positive had a history of inconsistency when it came to their name. Formerly known as Positive IT or the Positive Group, customers and staff alike found it difficult to identify with a solid and recognisable name, and often confused the IT for the word it.
OLD LOGO
Extensive competitive research made sure that we avoided the use of blue due to its predominance in the telecommunications sector of the area. We also concluded that despite symbolising reliability, the arrows could be confused for the buffering symbol or as a representation of aimlessness. Not a great connotation for a progressive, innovative telecoms & internet provider.

NEW NAME
We chose to lean into the popular and affectionate brand shorthand: "Positive" for the new name. This maintained their established credibility whilst communicating the company's desire to spread positivity and connection with a bright personality.
NEW LOGO
The new logo was designed organically. The custom-made font was created using very precise measurements to generate a sense of reliability and consistency, while the subtle slanted smile inside the letter 'o' was employed to convey Positive's desired cheeky vibrancy and playfulness, with the benefit of repurposing potential to create a recognisable and approachable brand identity.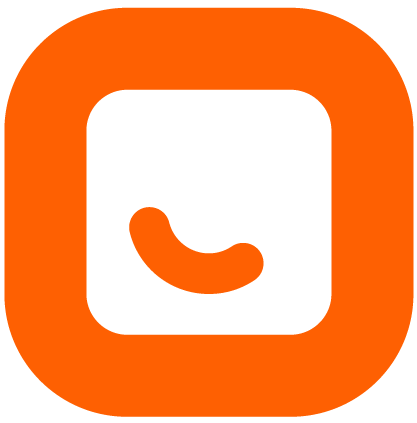 "End to end IT and Telecoms services and solutions. We operate across South Wales and the South West of England."
The old tone was typical of the corporate, jargon-filled messaging of blander brands that focuses on what the company can offer their customers without trying to connect with the target audience. We felt this tried to sell more than inspire, and lacked the playfulness and personality of the intended brand voice, thus feeling out-of-step with brand consistency.
"WIFI ON THE ROCKS
We don't stop until you have the most reliable and fastest internet in your area"
Positive's new tone-of-voice is an expression of its cheeky, vibrant, less formal personality. Though it still remains reassuring and confident of its credibility by demonstrating clear expertise. This new messaging focuses on being approachable to their newly found target audience to create a familiar feeling of warmth and connection. Where possible, the jargon is dropped in favour of selling the outcome, not the process.

INTRODUCING THE SQUIRCLES
To increase approachability and personality while providing a sense of familiarity and belonging, we created a family of mascots dubbed the Positive Squircles. These quaint characters put a playful face to the brand and act as light-hearted channels for communicating with customers so that we can relate on a human rather than transactional level. The Squircles pop up everywhere within the extended brand identity and marketing visuals making Positive recognisable beyond it's logo while simultaneously providing extensive potential for advertising, storytelling, visual literacy and brand awareness.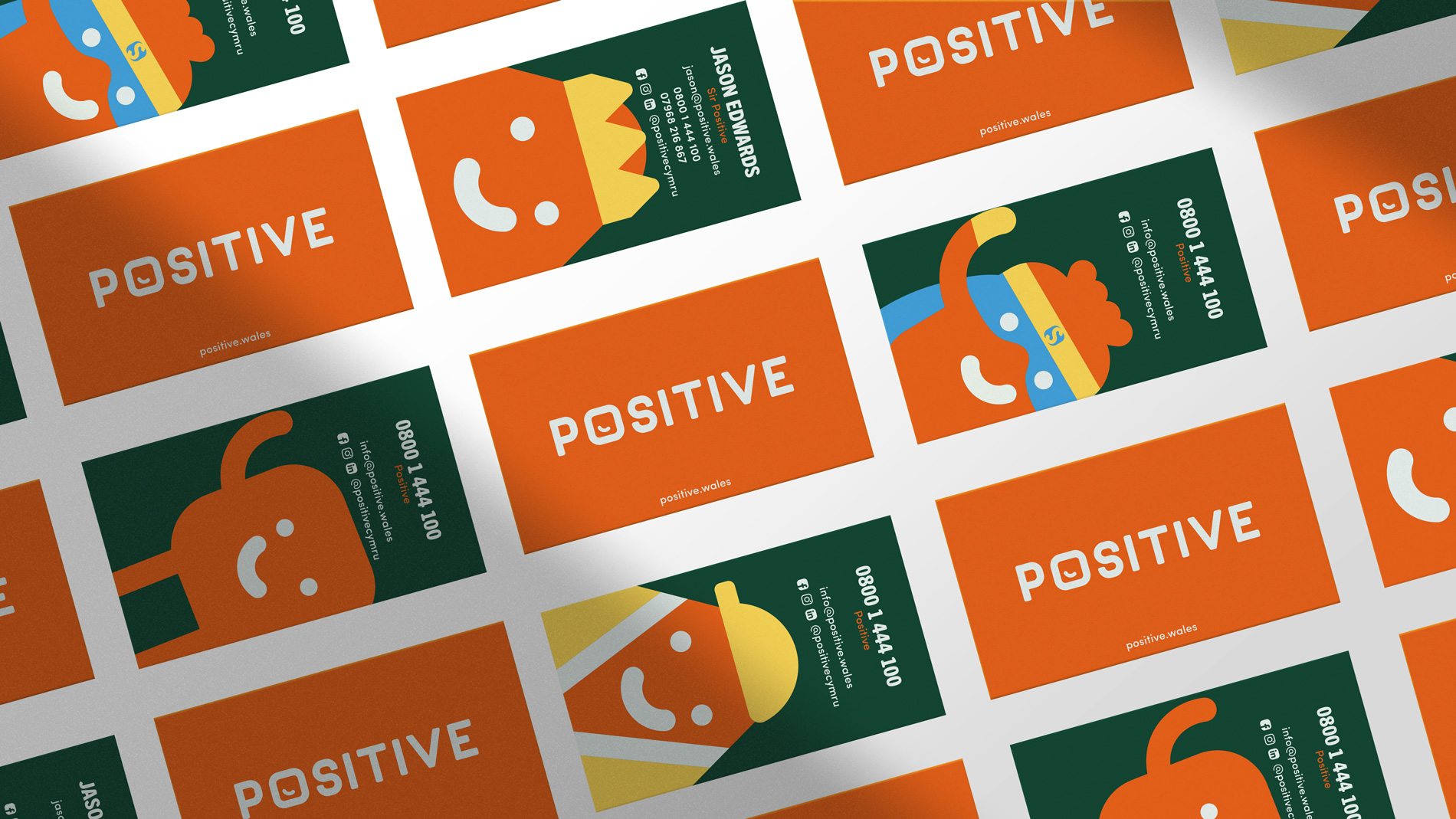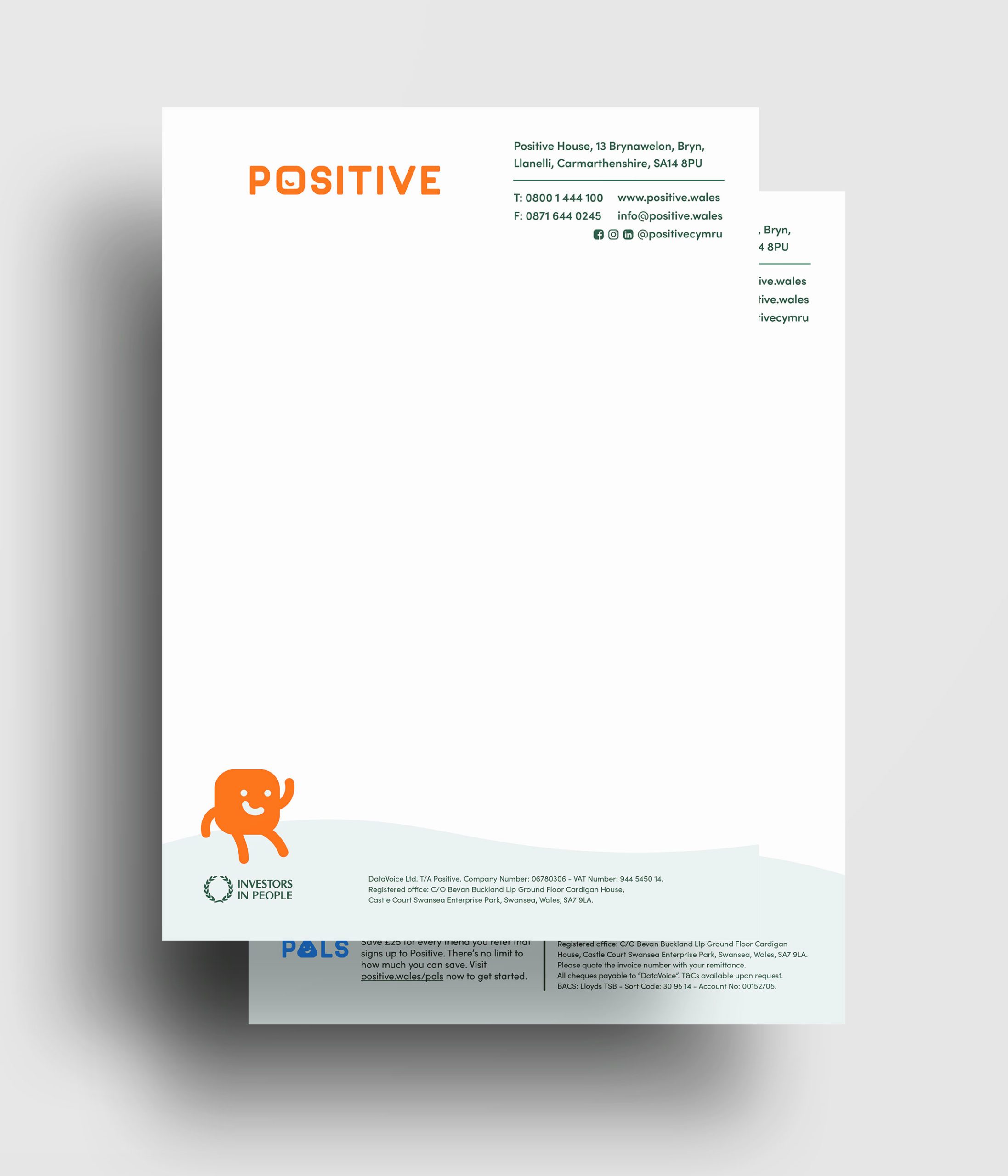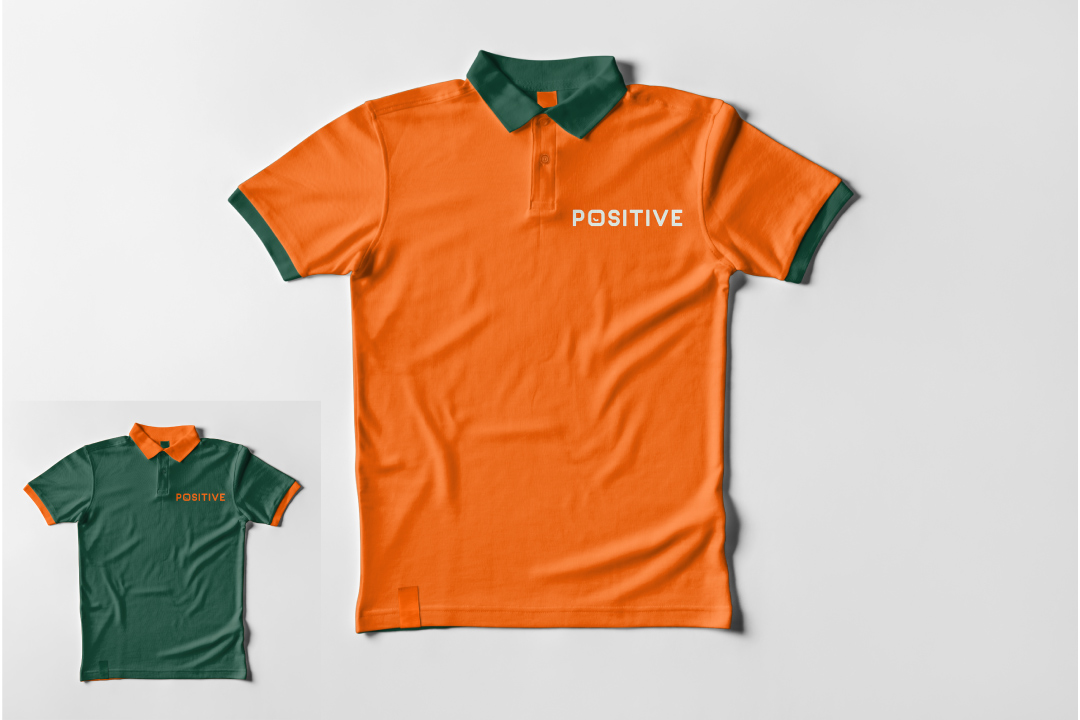 DIRECT MARKETING
Positive's sales reps go door-to-door to canvas prospects for their rural broadband products. One of the biggest lead losers is travelling to areas only for people to not be home. We therefore designed and printed two sets of flyers to capitalize on every opportunity: one for those who answer the door; one for those who aren't home.
Our new flyers had to be attention grabbing otherwise they'd end up in the recycling just like every other piece of junk mail.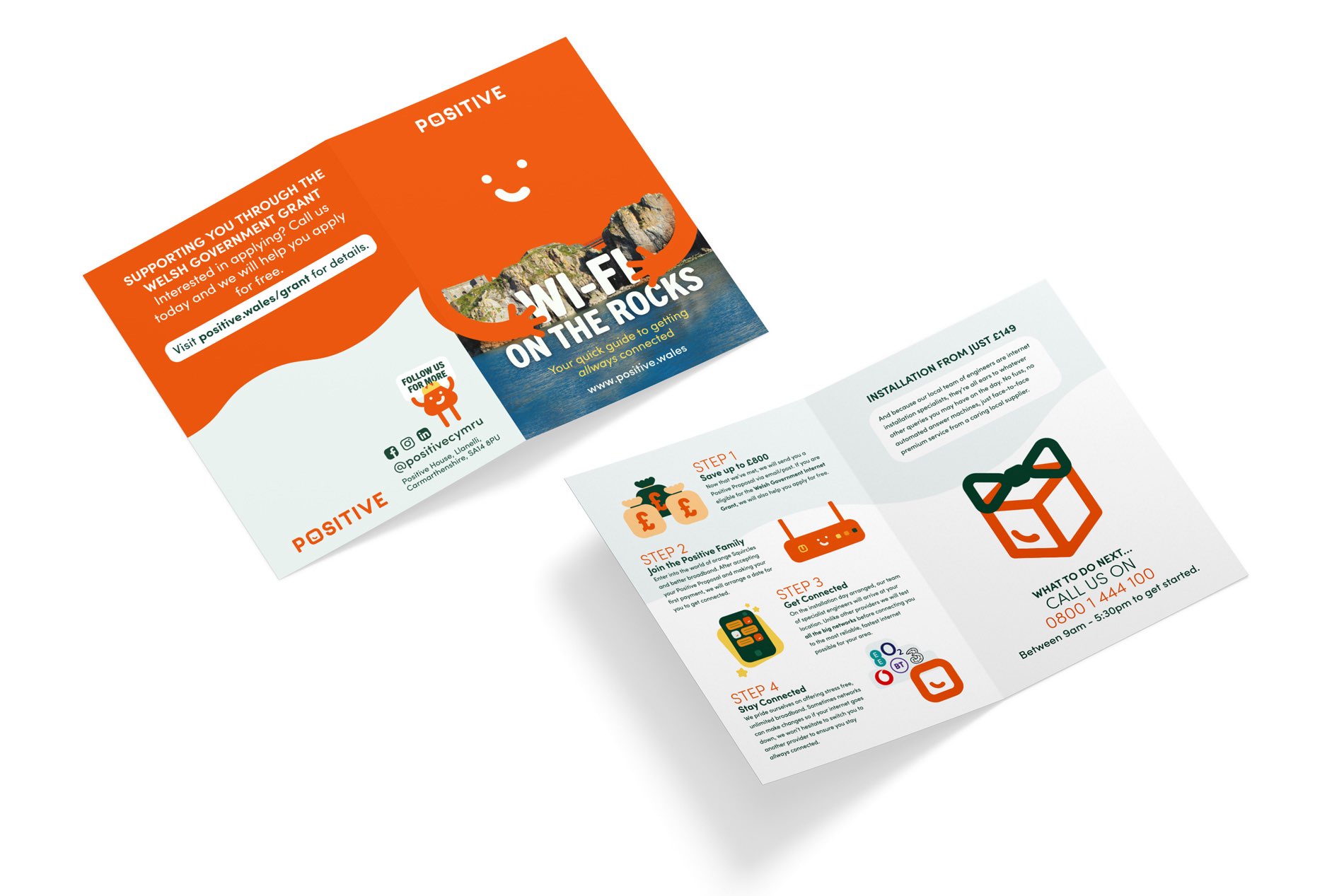 Information leaflet design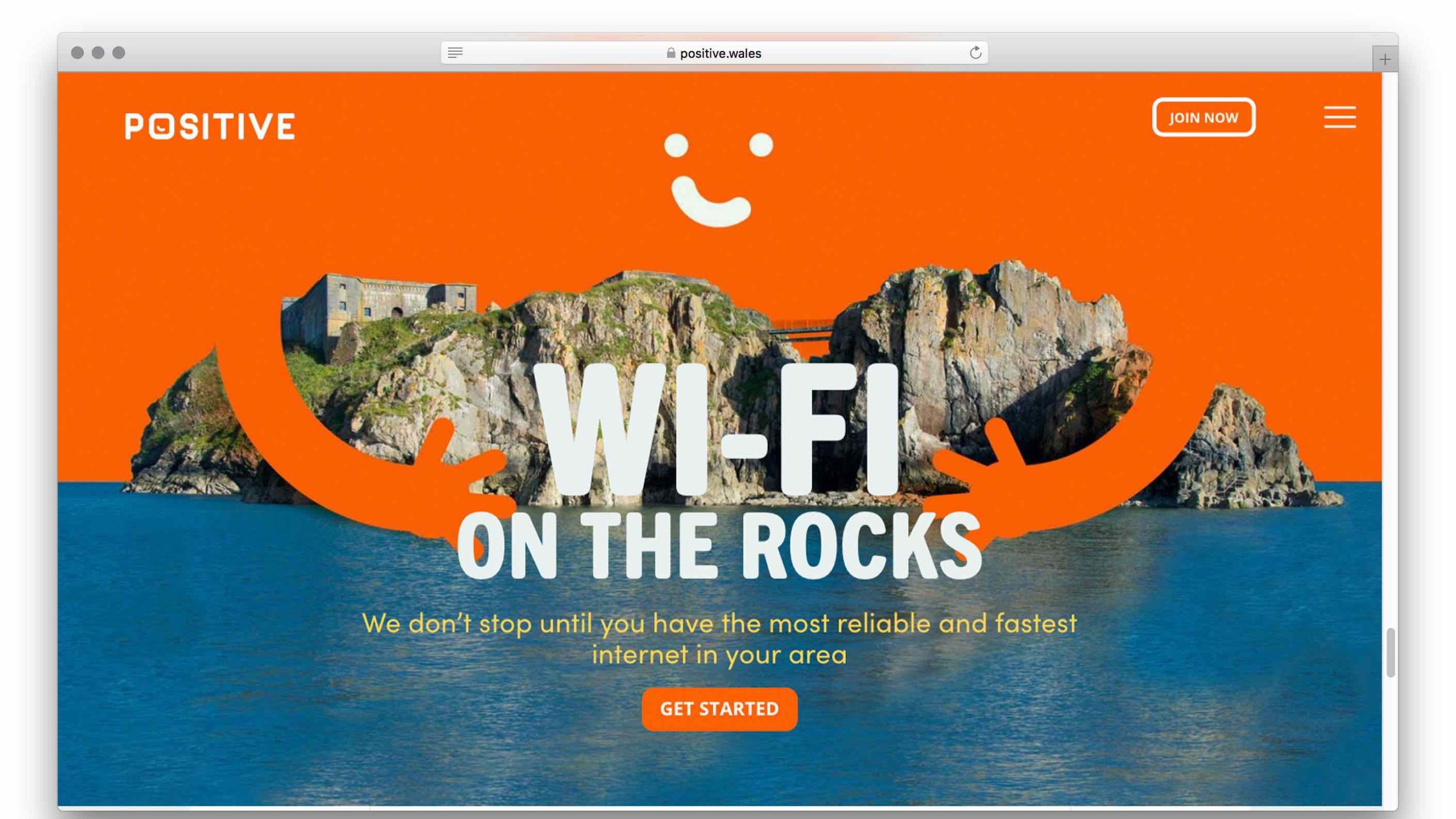 REFERRAL SCHEME
To complement the brand relaunch and to encourage existing customer to get excited, we built a fully-automated referral scheme to reward existing customers for sharing the good news.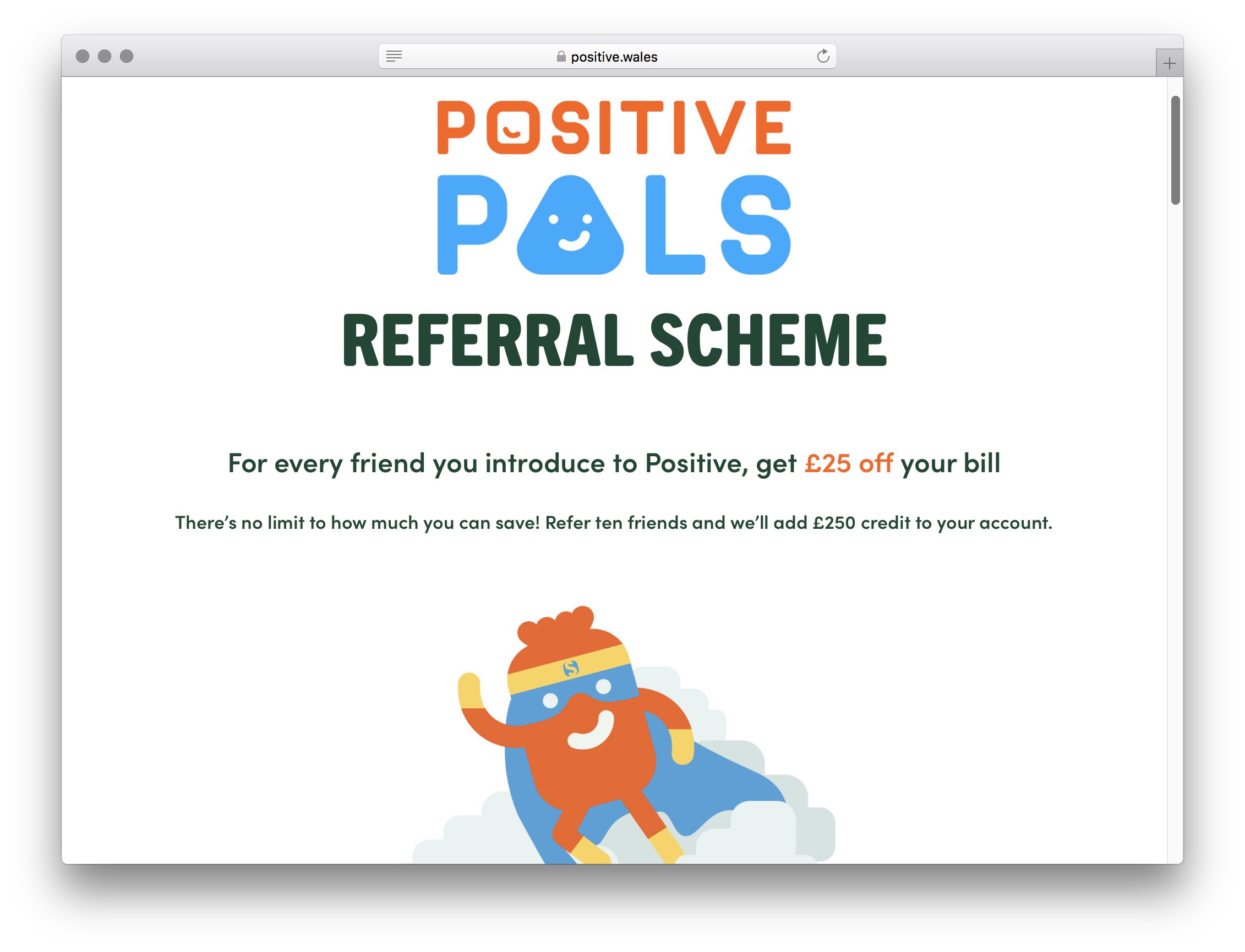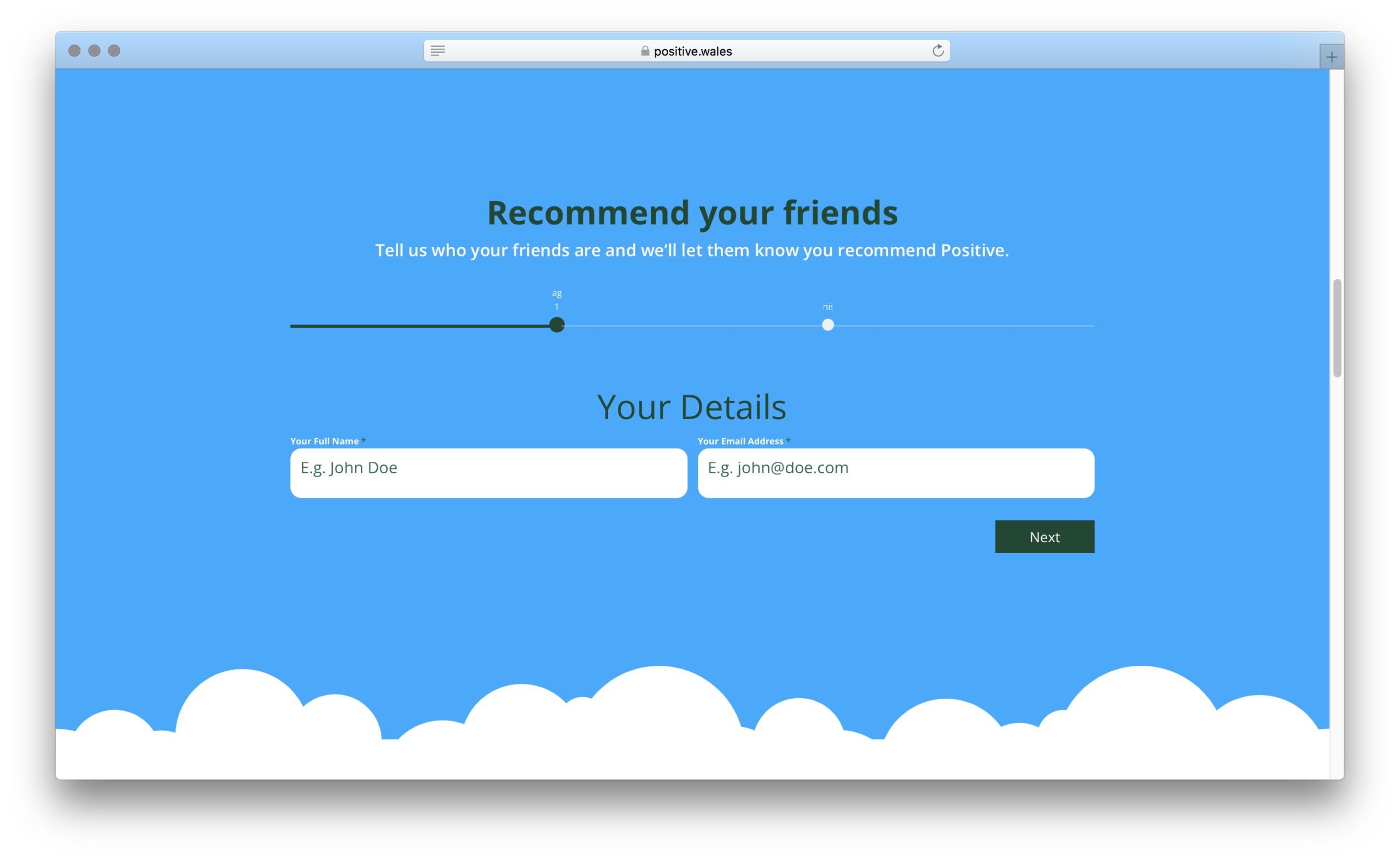 LEAD GENERATION
Digital marketing campaigns to attract Positive's new target audience, capture details of those in their target category, generate new leads and nurture hesitant prospects with drip-fed email sequencing to build their confidence in purchasing over time.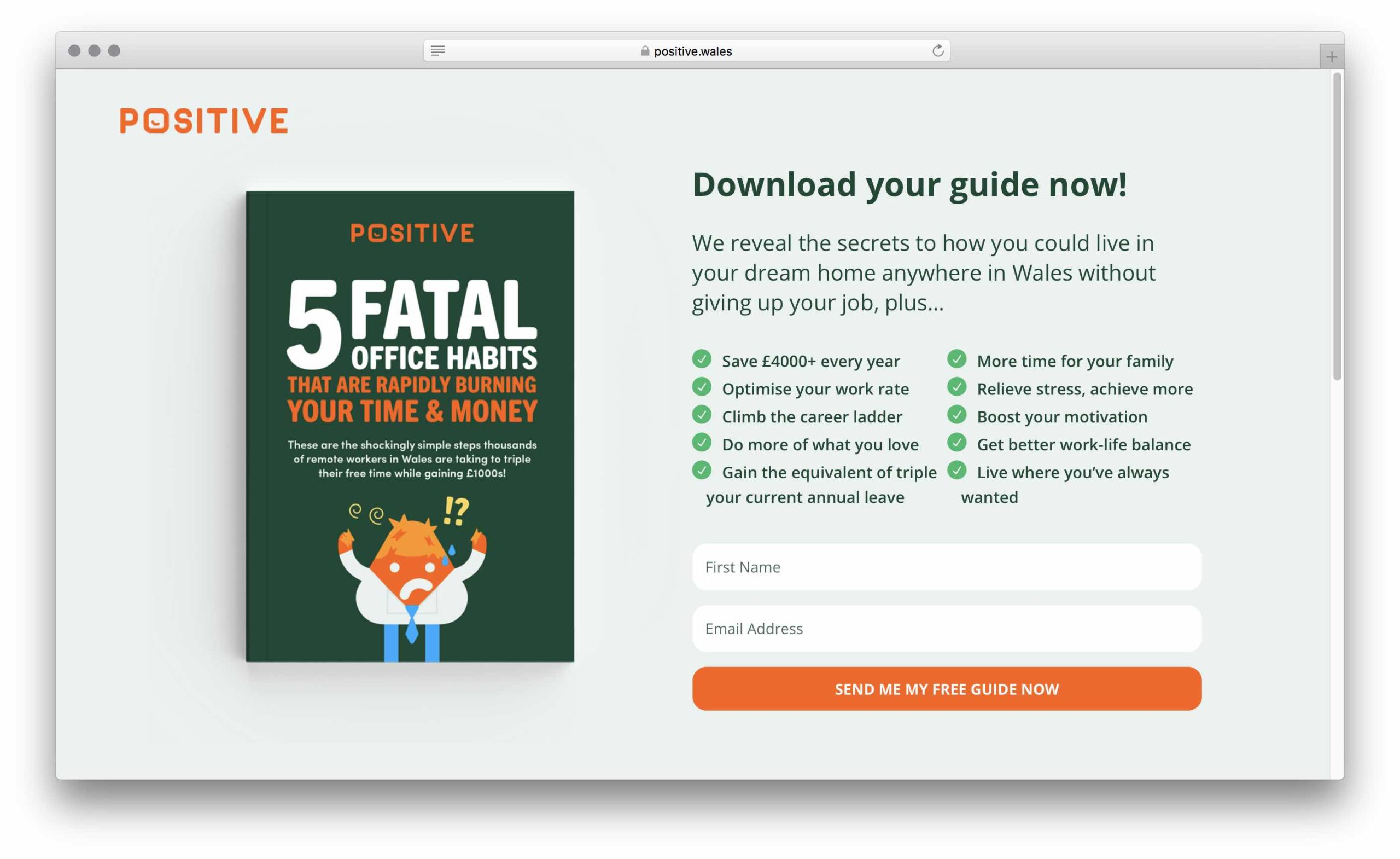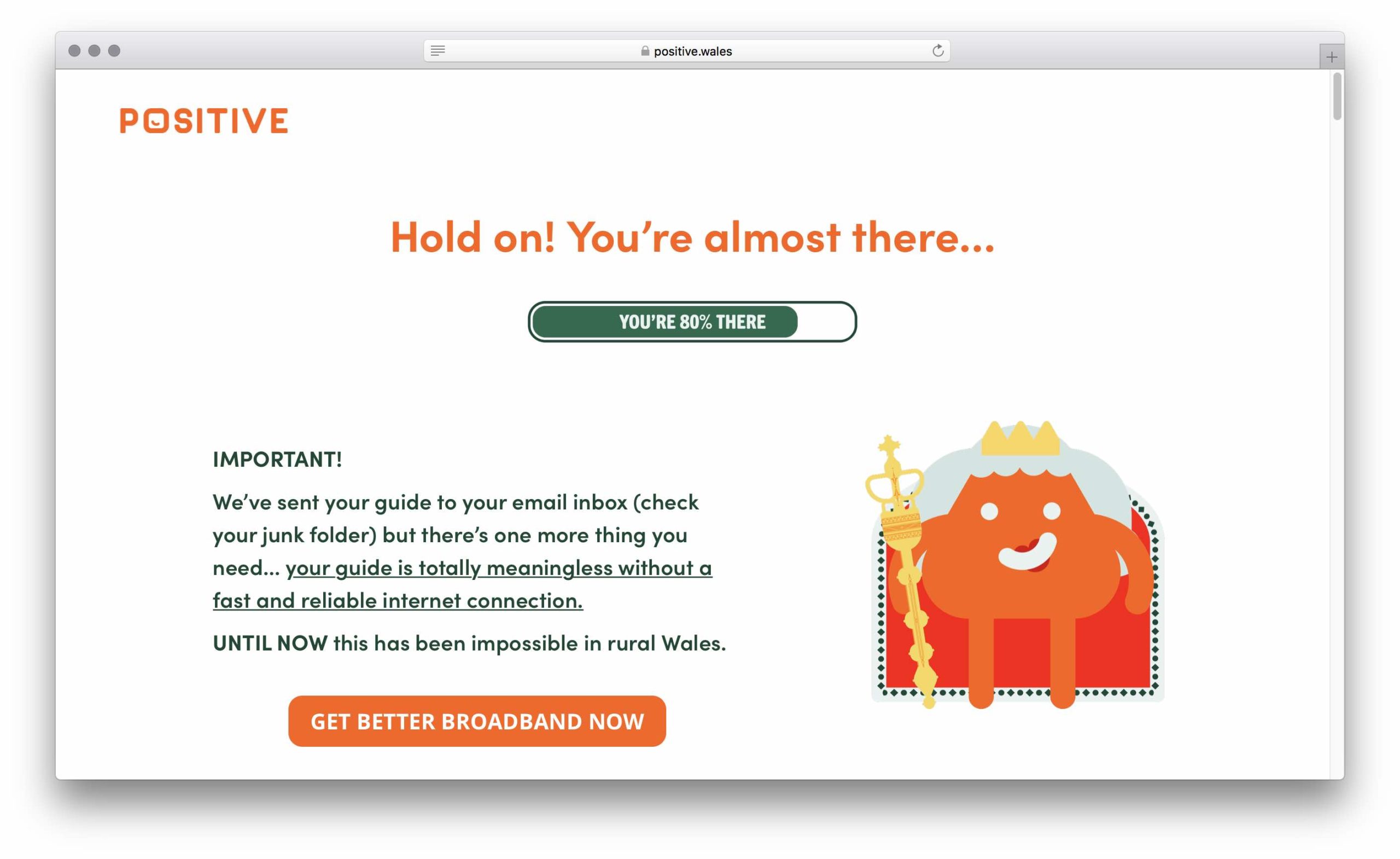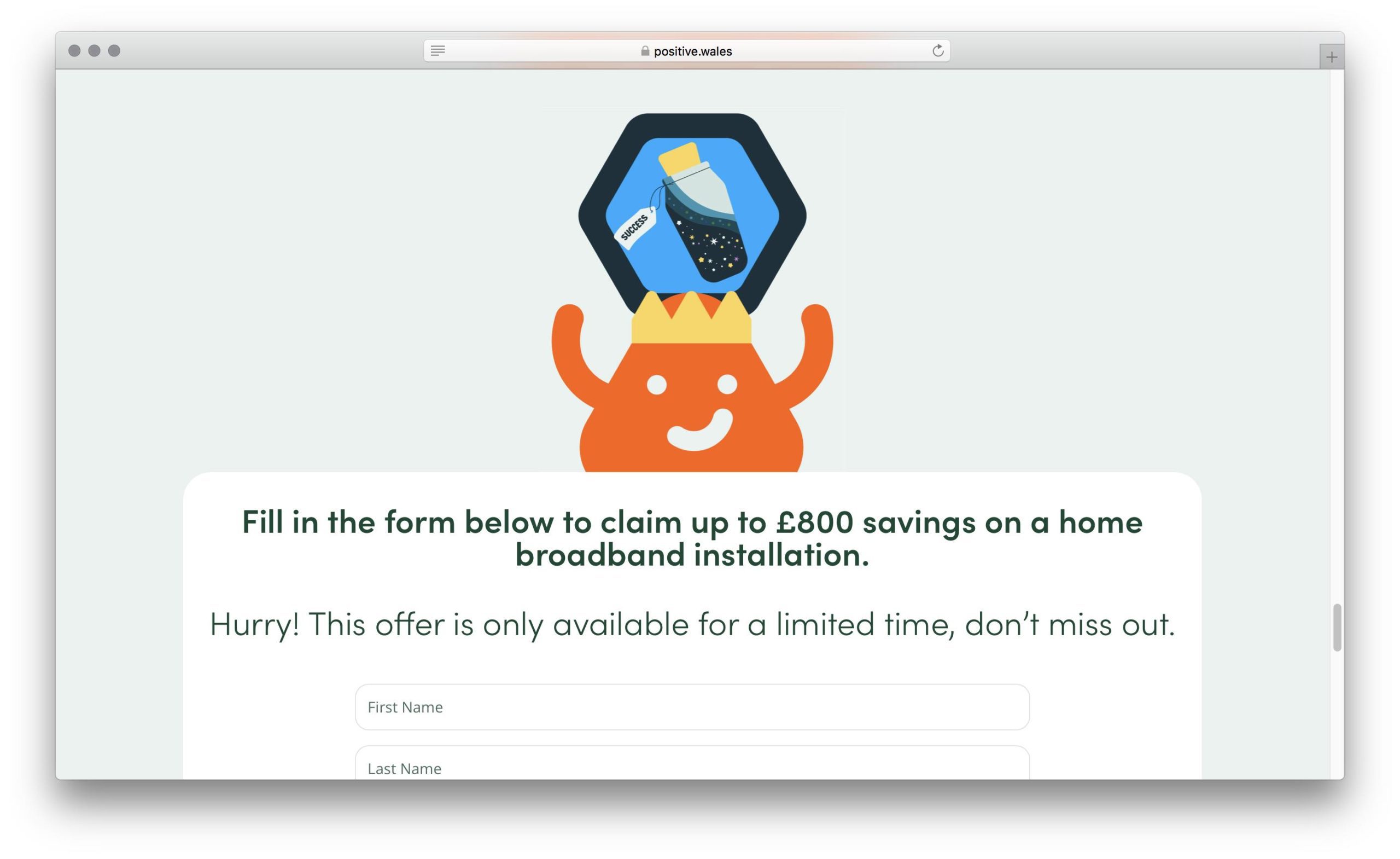 CONTENT MARKETING & SOCIAL MEDIA MANAGEMENT
In order to reach and engage a new consumer audience, Highly works directly with the Positive team to plan, write, design and schedule on brand social media posts and articles across various channels.
In addition to social media, blog articles and automated email sequences are created.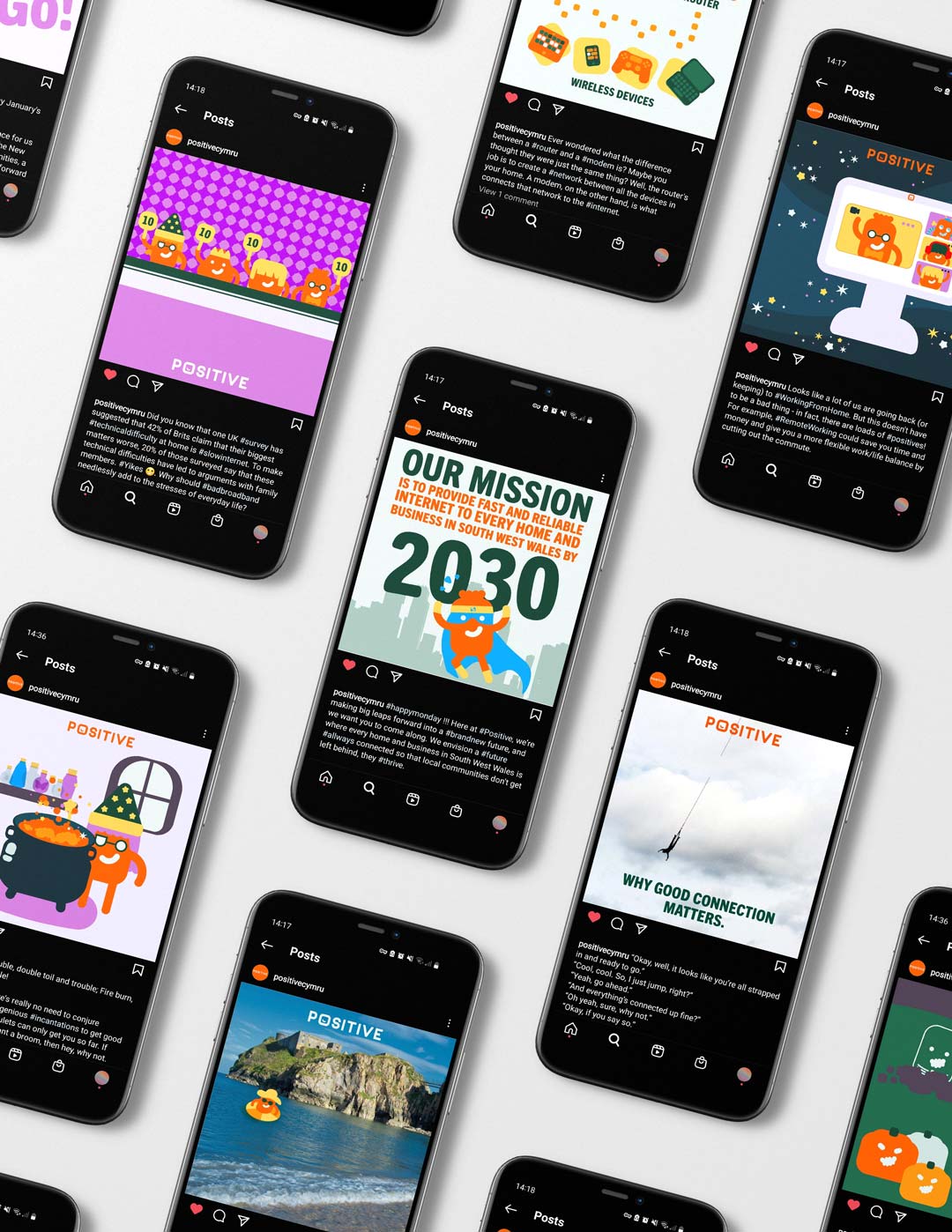 Social Media content creation
Despite being local, Highly worked remotely with Positive during the Covid-19 lockdown season to ensure safe working and collaboration.
VIRTUAL BRAND STRATEGY WORKSHOP
Meet Jason & Sophie who attended 1-on-1 Branding Masterplan workshops with Daniel.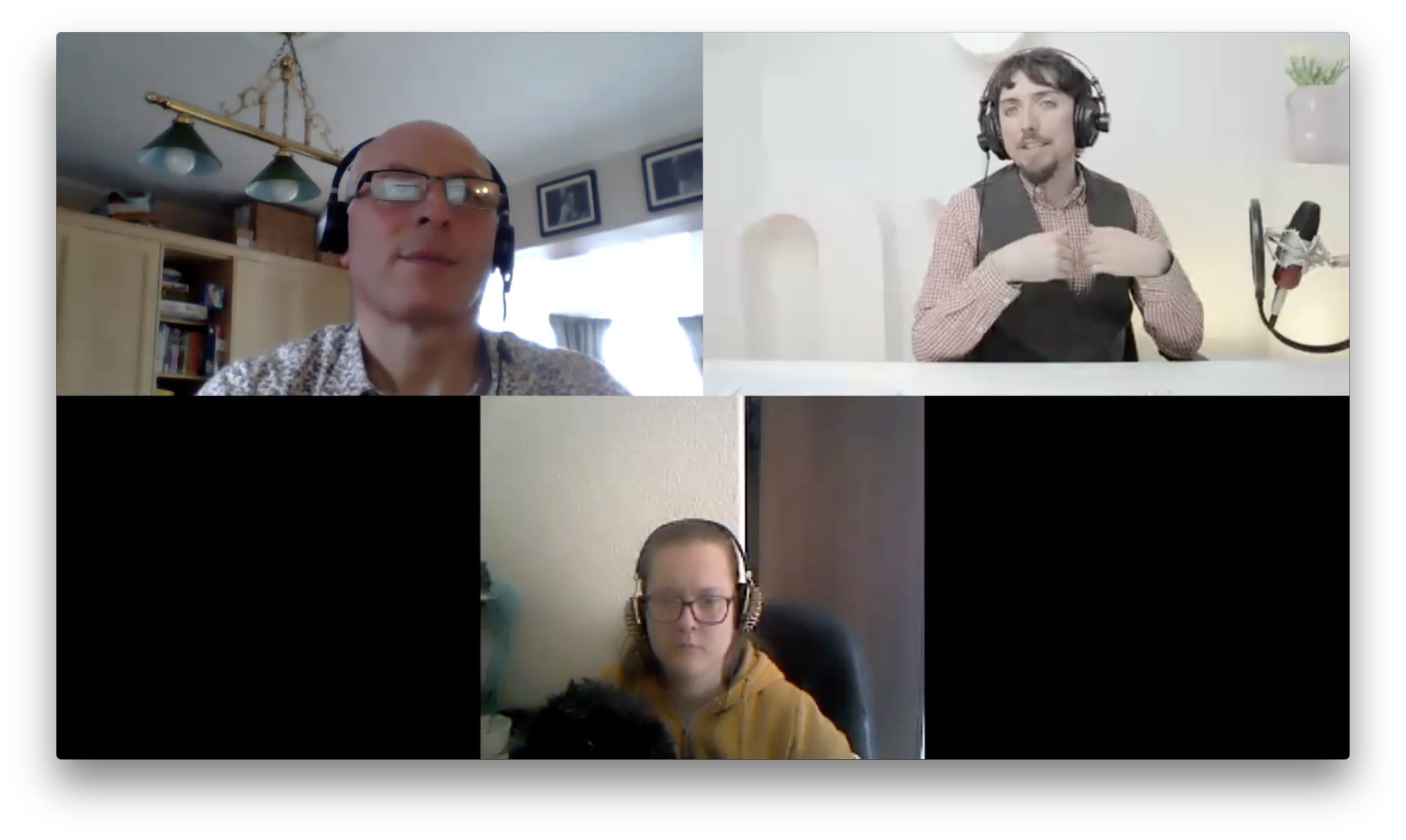 BUILDING OUT POSITIVE'S BRANDING MASTERPLAN
Together, Daniel and Positive simultaneously used Highly's interactive Branding Masterplan platform during the workshops as they progressed through their strategy sessions.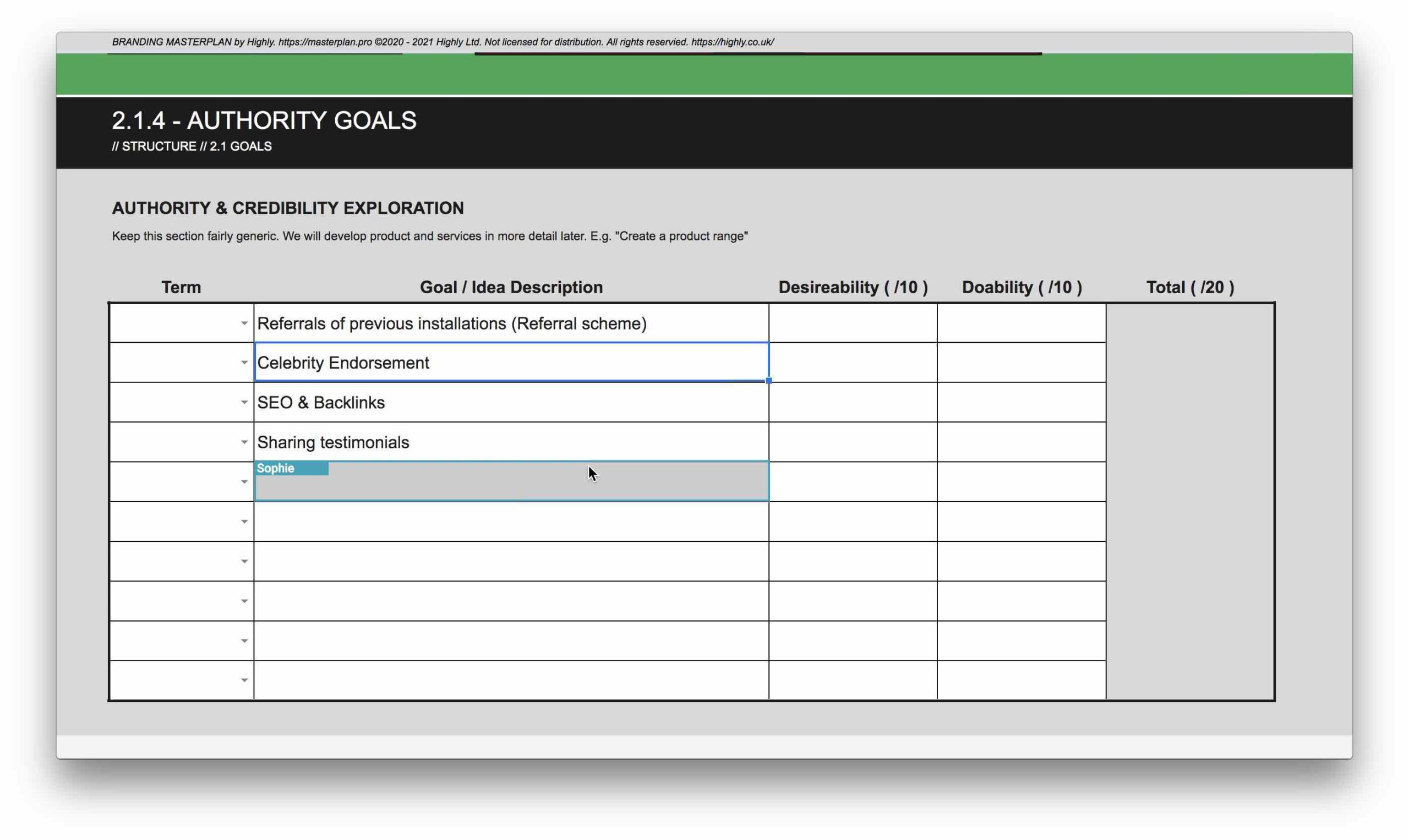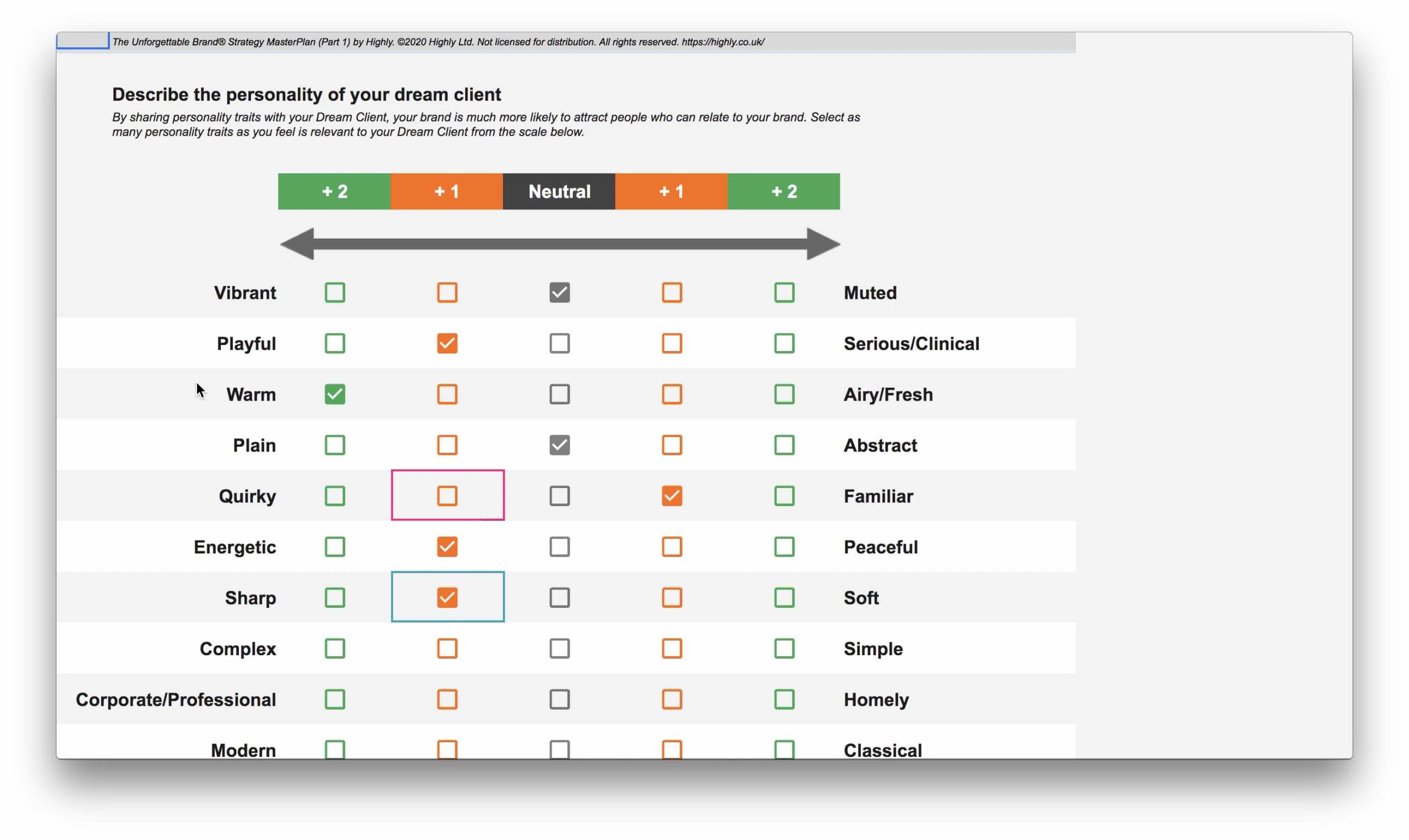 CREATIVE DEVELOPMENT
At Highly, we love our sketch-books, there's nothing like the feel of a newly sharpened pencil carving new ideas on freshly turned paper.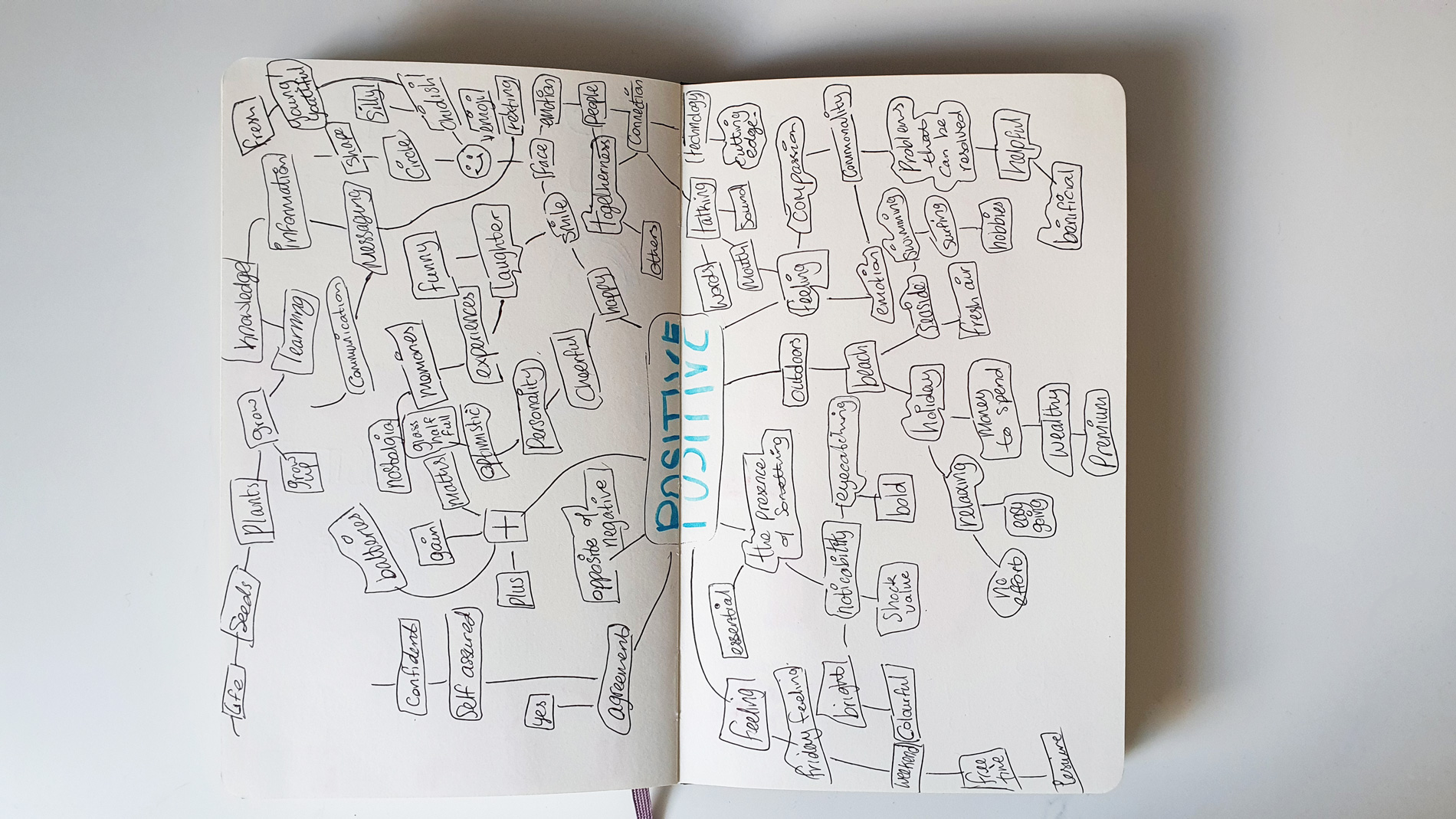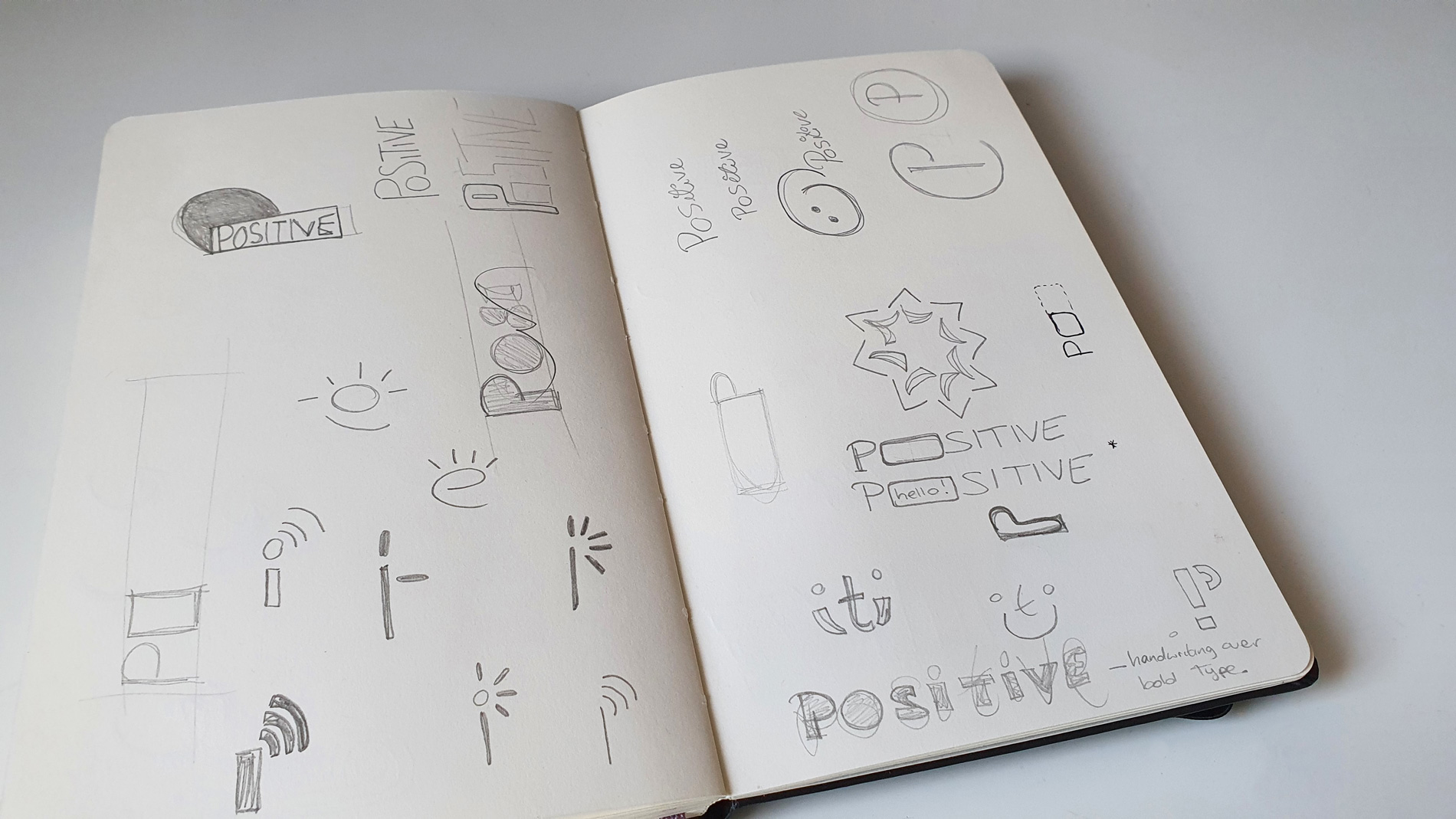 Here's a snapshot of some initial ideas sketched by Jordan.
POSITIVE LOGO DEVELOPMENT
Before designing Positive's new logo, extensive research into competitive telecommunications companies were conducted. Hundreds of sketches were made exploring every angle and possibility to make sure we were communicating the right message while remaining unique and unforgettable.
The final result was custom-made typography utilising the fibonacci sequence (or Golden Ratio) to generate a sense of precision, reliability and consistency. The subtle slanted smile inside the letter 'o' was employed to convey Positive's desired cheekiness and vibrant personality. The form hints at a smiley face without slipping into something too cartoonish. The rounded edges and bright, bold colours in the font express a relaxed informality, but still the font remains smart, precise and professional.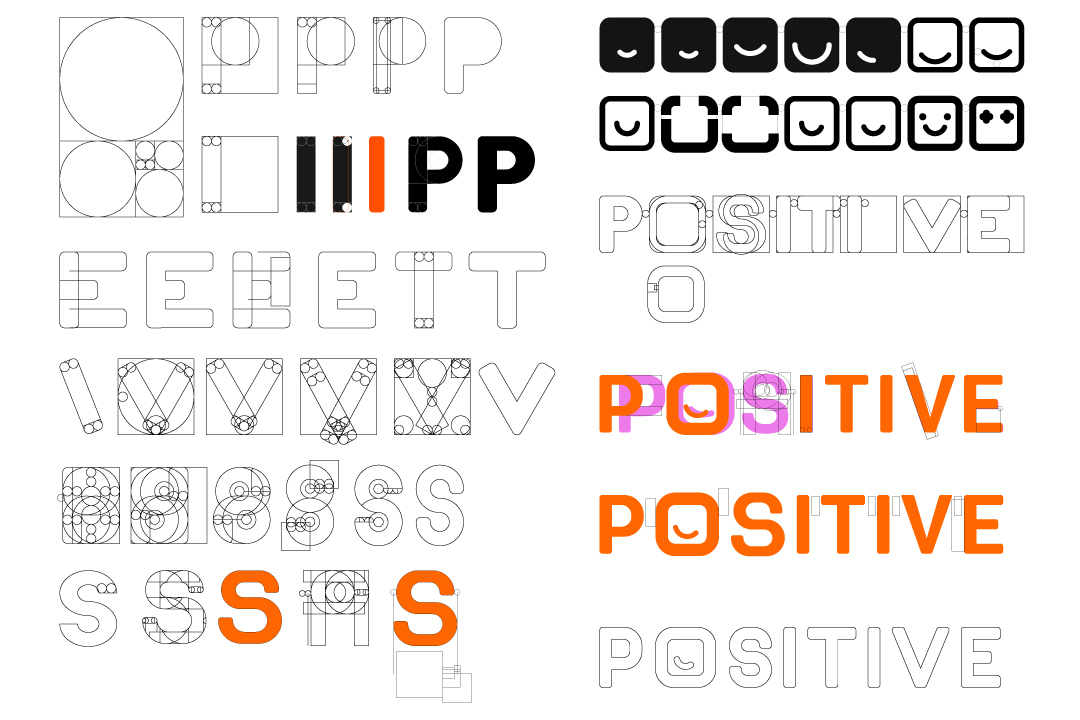 Positive logo – stages and evolution

Jason Edwards
Positive - Managing Director
"There have been quite remarkable and definitely 'Eureka' moments uncovering what I never realised was underneath my nose!
In 20 years, we've never had a defined focus, direction or structure to our brand. Whilst we wanted to grow the business and double our turnover, we knew that we needed a marketing strategy.
We now have that structure.
I feel the future of our brand is going to really add value when it comes to an exit strategy later down the line."
Need branding and marketing for your tech company?
Highly is a full-service creative agency with firm roots in strategic thinking & design excellence. We thrive on taking businesses to the next level using our proven Branding Masterplan framework.
Book a 1-to-1 call now to discover:
How Highly can help exceed your goals
The most suitable Partnership Plan for you
If we'd be a good fit for each other