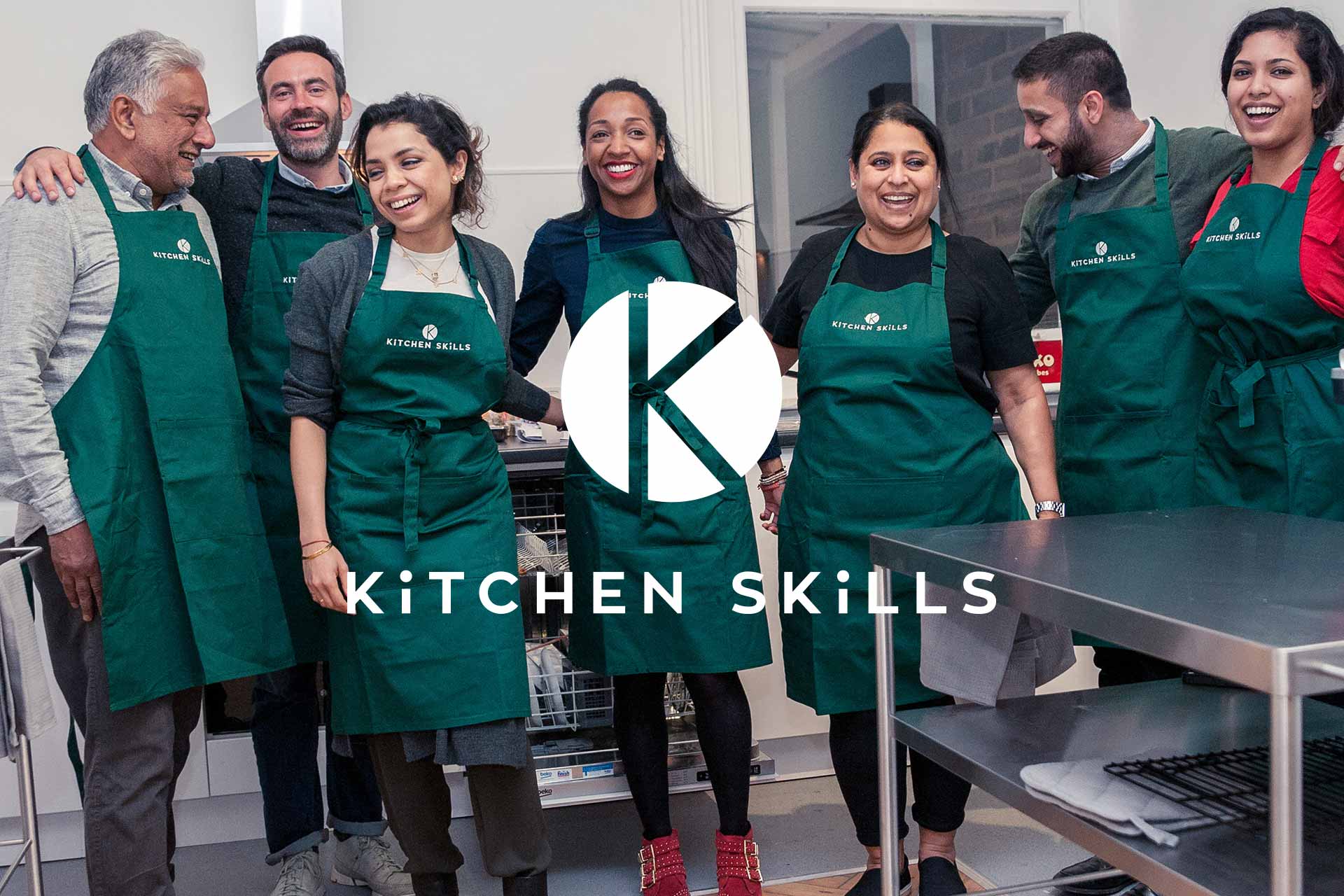 Highly scrumptious
Kitchen Skills – London, England
The Cookery Studio Startup
Kitchen Skills is a hands-on cooking school in the heart of South East London. They offer tuition classes for all ages including young people and university students/school-leavers in a passionate, professional and fun atmosphere.
Their new brand identity reflects the idea that cooking is simple, easy and fun.
Services
Logo Design
Website Design & Build
Website Support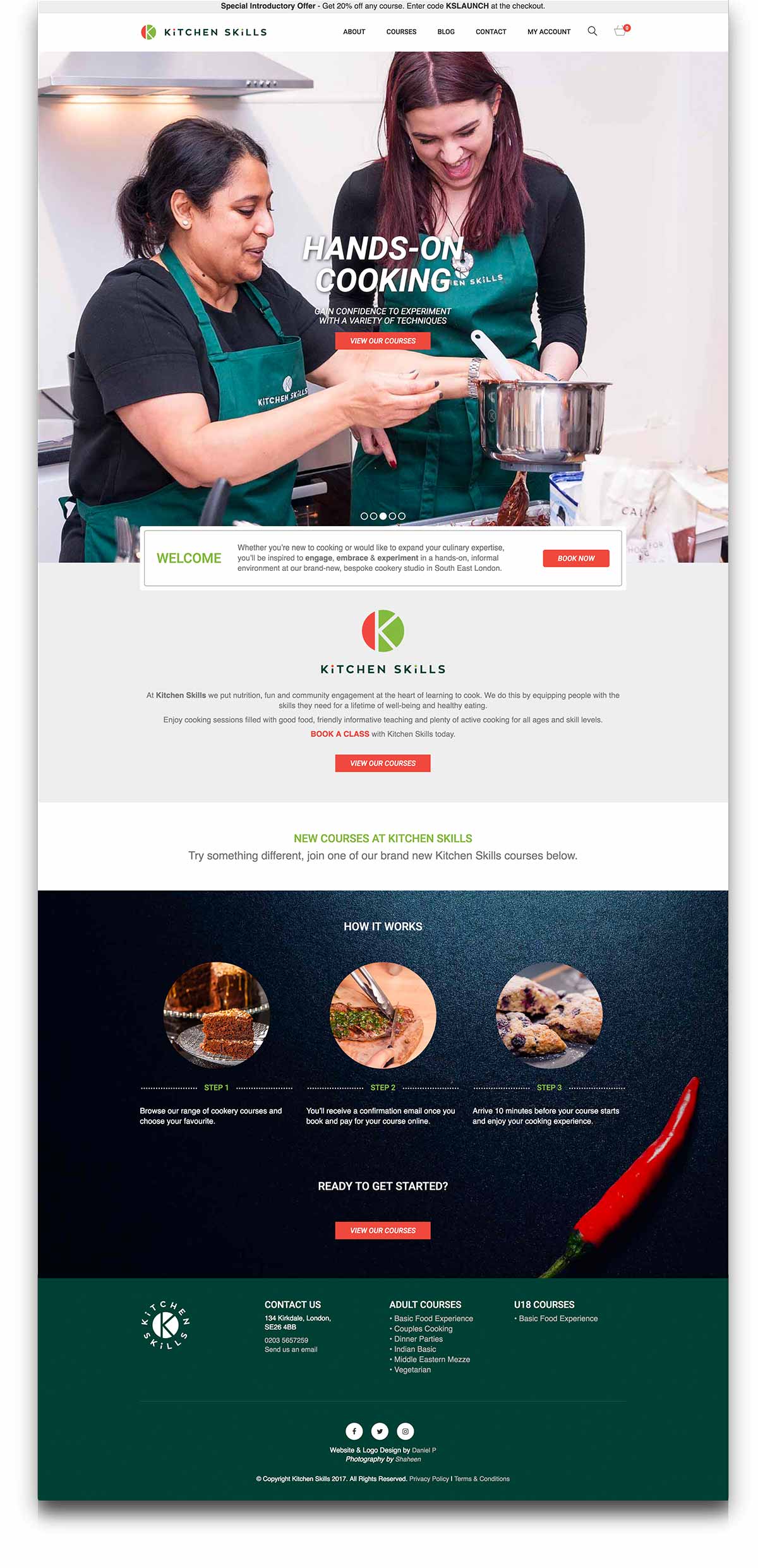 Farah Hamid
Kitchen Skills, Managing Director
"I cannot recommend Daniel strongly enough. It was a pleasure to work with him and I am thrilled with my new website and the logo and branding for my new business.
My website looks fresh and vibrant and is incredibly easy to use, both for my customers and myself. He was incredibly patient with me and was happy to explain things to me repeatedly and was so good at guiding me around my website until I felt comfortable with it.
Daniel was thoroughly professional and I felt he really cared about my business. It wasn't just another job for him. A pleasure to work with."